What if My New York Car was Already Damaged?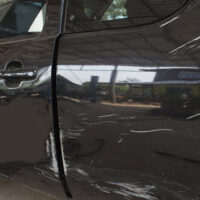 It is common knowledge that insurance policies are in place to pay out for expenses related to an accident. Damages are assessed and a settlement amount is designed to pay for the impacts of the crash. But if a car was damaged before the accident, things can be more complex. An insurance adjuster could offer a lower amount than required to fix the vehicle or deny the claim.
After a New York accident involving a car that was already damaged, it is important you protect your rights. Talk to a Long Island car accident lawyer to be sure you are not being offered an amount that is far too low. Crashes in Brooklyn, Stewart Manor, or Bayside could result in high expenses, and many require a functioning, safe vehicle to navigate their daily lives. You cannot afford to have a car that is not repaired properly.
Ways Damage Claims are Settled
If a car was damaged prior to a collision, that is referred to as pre-existing damage during the assessment process. Being honest about the damage is important, when people have tried to pass off existing damage as damage from the accident, their fib is usually recognized by the repair expert assessing the vehicle. Aged dents and scratches look different than new dents and dings.
Of course, there are times when a crash results in new damage on top of pre-existing damage. The issue will need to be assessed to determine the best path forward. In most situations, damage claims are settled in one or more of the three following ways.
A financial settlement is awarded for repairs and expenses.
There is a recognition of a vehicle now having a diminished value.
The vehicle is deemed a total loss or totaled.
When a car is a total loss, it simply means the costs of repairing the vehicle are higher than the value of the car. The compensation process can be nuanced when pre-existing damage is involved and a Long Island car accident lawyer can help.
Medical Expenses Could be Part of Your New York Claim
There are times when property damages are not the only expenses incurred as the result of a New York collision. If a person was injured, for example, there could be fees for medical care, physical therapy, and lost wages. An attorney experienced in personal injury knows how to move a claim forward.
If a car had previous damage and injuries were slow to show, it is important to have a legal professional on your side. Insurance adjusters may push back on claims involving pre-existing damage or injuries that were treated days or weeks after a collision.
Were you driving a damaged vehicle at the time of your Long Island car accident? You need a personal injury lawyer working for you. Together, we can assess your expenses and develop a strategy to secure your best compensation option. With over 30 years of legal experience, our legal team represents clients throughout Long Island and the five boroughs of New York City. Don't delay, contact Giuffré Law Offices at 516-802-9912 to discuss your case today.