Head-On Long Island Car Accidents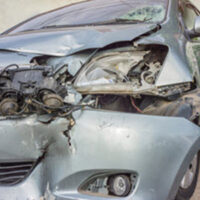 Car crashes can be terrifying events. With severe injuries and fatalities possible, terrible car wrecks can lead to life-long recoveries, physically and mentally. When two vehicles make impact with the front of their vehicles, it is referred to as a head-on collision. Sometimes these crashes happen out of the blue. There are also times when a driver sees the other car or truck coming toward them but is unable to steer their vehicle clear of the collision.
A wide range of injuries can result from head-on crashes. Thankfully, vehicle safety features do save lives in some instances, but there are also times when safety features do not perform as occupants would like on impact and cause further harm. For example, a deployed airbag can lead to facial bone breaks, lacerations, and cuts. If you or a loved one were injured in a car accident, talk to a Long Island car accident lawyer about the possibility of compensation.
Types of Bodily Harm Due to Head-On Car Crashes
When two vehicles collide, a range of bodily harm can result. For some, recovery can happen with doctor guidance over days or weeks. Others find themselves hospitalized and coping with life changing physical harm.
A handful of injuries that are possible from a car accident:
Spine and neck injuries. The extreme motion of a collision can cause harm to discs and vertebrae. When damage is severe, paralysis, temporary or permanent, is possible.
Harm to lower body. Front impact can crush the legs and feet of drivers and passengers. There are also times when lower body ligaments and muscles are injured.
Midsection harm. Seatbelts and airbags can cause harm to occupants of a vehicle in a head-on crash. Fractures, broken ribs, and internal organ harm are all possible.
Brain injuries. Violent head motions and possible impact with a vehicular dashboard or other surface can cause confusion, blurred vision and impaired function. Sometimes individuals have a reduced quality of life as a result.
Talk to a Personal Injury Lawyer Today
There are many, many examples of devastating car accident injuries. When healing from the harm of an accident, a victim and their family should not have to worry about the financial burden of their medical care, physical therapy, and income loss. Working with a seasoned Long Island car accident lawyer means you have knowledge and experience on your side. An accident attorney can help you move forward after a minor or severe car accident. Life may not be the same as it was prior to the injurious event, but paths to justice can be pursued.
Are you recovering from a head-on crash? You need a Long Island car accident lawyer working for you. Together, we can assess your expenses and develop a strategy to secure your best compensation option. With over 30 years of legal experience, our legal team represents clients throughout Long Island and the five boroughs of New York City. Don't delay, contact Giuffré Law Offices at 516-802-9912 to discuss your case today.