Ride Share Liability Questions After an Accident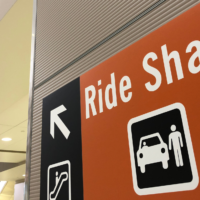 Yellow taxis are a staple of New York City and have been for over a century. However, ten years ago, Uber forever changed the transportation industry. Drivers were able to use their own vehicles to pick up passengers through Uber's smartphone application, giving passengers a cheaper and easier way of traveling throughout New York. The concept seems simple, like getting a ride from a friend, but it created legal complexities few lawyers anticipated. When passengers were injured in ride-share accidents, numerous questions arose about the liability of ride-share companies such as Uber and Lyft.
At Giuffré Law Offices, our dedicated Uber and Lyft accident attorneys understand the complex liability laws that apply to ride-share companies in New York State and New York City. Contact us today online or at 516-802-9912 if you were injured by a ride-share driver or during your rideshare.
Understanding New York State v. New York City Ride Share Liability Laws
Generally, negligent drivers and vehicle owners are responsible for car accident damages. Employers are also responsible for the careless driving of their on-the-job employees. However, Uber and Lyft found a way around these traditional liability laws. The drivers, not the companies, own the cars, and drivers are independent contractors, not employees. New York City addressed this issue by requiring Uber and Lyft drivers to obtain a special license qualifying them to provide transportation services through the Taxi and Limousine Commission (TLC). This means Uber and Lyft drivers cannot lawfully operate in New York City without a TLC license and are subject to the same liability laws applicable to traditional taxi and limo companies.
New York State adopted the more popular legislation designed to address corporate liability and insurance requirements for ride-share services. Vehicle and Traffic Law 44-B (Transportation Network Company Services) requires these companies to provide at least $1,250,000 in insurance coverage for accidents occurring when the ride-share driver is actively providing services or driving to a pre-arranged ride. Coverage is reduced when the driver is logged onto the platform, i.e., available but not yet engaged. No commercial coverage is required when the driver is not logged into the application or providing services. Provided Uber and Lyft follow all requirements under VTL 44-B, they are generally protected from direct or vicariously liable for ride-share accidents in New York.
Retain an Experienced Long Island Ride Share Injury Lawyer After an Uber or Lyft Accident
The larger the liability policy, the harder insurers fight to avoid substantial settlements. Corporate insurance attorneys may try to reduce liability by arguing that:
Passengers were not lawfully engaged with the Uber/Lyft application
The driver was not actively engaged with the application before the accident
The passengers contributed to the accident by distracting the driver
The driver and/or passengers violated Uber and Lyft's terms of use
Additionally, insurers may convince claimants to settle their cases for far less than they're actually worth. Claimants who work with dedicated ride-share crash lawyers, such as the experienced Uber and Lyft attorneys at Giuffré Law Offices, often recover three times more damages than those who do not retain counsel. Do not fight corporate insurance companies alone, especially because of the detailed laws applicable to Uber and Lyft drivers in New York. Schedule your free, no-obligation consultation with our TNC team today by calling 516-802-9912 or contacting us online.