Motor Vehicle Crashes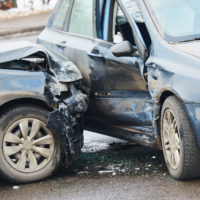 Navigating New York's no-fault insurance system after a vehicle collision can leave injured claimants confused about their rights, especially when the car accident involves multiple passengers or a hit-and-run. Do not let insurers overwhelm you following motor vehicle crashes on Long Island. Whether you were injured in a car, bus, truck, or motorcycle collision, the dedicated personal injury team at Giuffré Law Offices might help you obtain the financial damages necessary to get your life back. Calling us at 516-802-9912 before providing insurance testimony is critical for preserving your case's maximum settlement value.
Understanding New York's No-Fault Insurance System
New York is among a handful of states that requires vehicle owners to maintain at least $25,000 in Personal Injury Protection (PIP) benefits. PIP insurance is designed to cover the immediate costs associated with low-speed motor vehicle crashes regardless of fault. Minor rear-end crashes causing whiplash commonly fall into this category. Under the no-fault system, your insurance carrier should cover the following expenses:
Ambulance and emergency room
Medical equipment, i.e., neck brace or crutches
Follow-up visits
Physical and occupational therapy
Chiropractic and massage
Medical transportation and household help (up to $25 per day)
Partial lost wages
However, Long Island insurance carriers are looking for any reason not to pay. Car accident claimants commonly receive confusing denial letters from their own insurers citing missed or negative IME exams, insufficient paperwork, or billing mistakes. These excuses are often used to deny injured crash victims their benefits. While adjusters often express concern for your well-being and promise to help you, at Giuffré Law Offices, we know they are more concerned about their financial liability after serious Long Island motor vehicle crashes.
Obtaining Compensation After Catastrophic Car Crashes 
In exchange for providing immediate no-fault coverage, passengers cannot sue the liable driver or their insurer unless they suffer from a serious economic loss or injury. New York Insurance Law § 5102 defines a "serious injury" as:
Death
Substantial disfigurement (scarring and/or burns)
Loss of a body part
Fractures
Traumatic miscarriage
Extreme damage to an organ or body system, i.e., bowels or spine
With the help of an experienced motor vehicle crash lawyer from Giuffré Law Offices, injured claimants might also demand additional damages if they incur over $50,000 in economic losses or suffer from a severe disability for 90 days in the 180 days immediately following the accident (the 90/180 rule).
The Benefits of Contacting a Motor Vehicle Crash Lawyer on Long Island
Hyper-aggressive personal injury advertisements often discourage Suffolk and Nassau claimants from contacting experienced attorneys after a motor vehicle collision. Many claimants simply need help filing their no-fault application or understanding their rights without being pressured to sue.
At Giuffré Law Offices, our dedicated Long Island car crash team understands that families need help obtaining basic medical and lost wage coverage immediately following traumatic collisions. Let us help you through this process without up-front fees or out-of-pocket costs. Connect with our experienced motor vehicle crash lawyers today by calling 516-802-9912 or contacting us online.