What Does It Take For A Car To Be Totaled?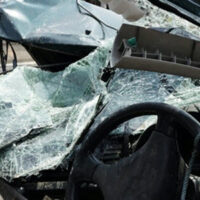 When busy people are involved in minor car crashes, the first thing on their mind may be how fast they can resume the daily schedule they enjoyed prior to the collision. For commuters, this likely means getting their car repaired as fast as possible. But there are times when a vehicle will be deemed a total loss by an insurance company, even when the car owner thinks it could be repaired.
If a car is a total loss typically depends on the cost of a repair in relation to the total worth of the vehicle. Recovery options could vary, depending on the details of the event. When navigating insurance negotiations following a New York car accident, having a Long Island personal injury lawyer advocating for your best interests is helpful.
Total Loss and Owing a Lender for a Vehicle
Having a car payment is a reality for many Brooklyn, Bayside, and Stewart Manor drivers. After all, cars and trucks can be very expensive machines. But if you financed a vehicle and it was totaled in an accident, you may be unsure how the funds will be distributed. In most cases, the bank or financing organization will be reimbursed for the current value of the loan. Then, if any funds remain, they would be distributed to the individual holding the loan.
Of course, there are times when the compensation amount is less than the loan balance. For instance, if you currently have a $12,000 balance on your car loan and the payout value is $10,000, you would have to use two thousand of your own money to settle the remainder of the loan balance.
Sometimes, a person does not want the car to be totaled, either for sentimental reasons or because the financial repercussions are not in line with what they want to have happen. But regardless of personal opinions, totaled cars happened. Deeming a car a total loss is the result of a straightforward calculation process by an insurance company, so they are rarely, if ever, reversed.
Some Repairs are More Expensive than Others
When airbags deploy, it can result in a totaled vehicle because the expense of replacing a car dashboard and installing new airbag features can be high. But if the car's value is high, the cost may not be a high enough percentage of the car's worth to deem the vehicle a loss. The reality is, every situation is unique. If you have questions about how to secure a full and fair settlement after your Long Island car crash, connect with a Long Island personal injury lawyer.
Suppose an insurance company totals your car, and you do not feel you have been compensated adequately. In that case, you need a personal injury lawyer working for you to determine a path forward. Together, we can assess your expenses and develop a strategy to secure your best compensation option. With over 30 years of legal experience, our legal team represents clients throughout Long Island and the five boroughs of New York City. Don't delay, contact Giuffré Law Offices at 516-802-9912 to discuss your case today.