Construction Zones And Car Crash Injuries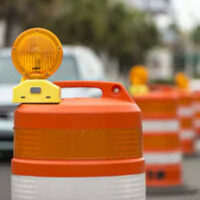 If you were hurt in a construction zone car accident, determining who is liable will depend on the details of the accident. It is possible another driver behaved recklessly, but it is also possible the construction company performing the road work or the government department that is responsible for maintaining a safe road carries all or part of the responsibility.
A report by the U.S. Department of Transportation Federal Highway Administration states that there have been more construction work zone crashes over the last half decade. And some of these accidents have led to life-changing injuries and fatalities. Families have been devastated by construction zone crashes.
If you or someone you care about is in the process of recovering from a New York work zone crash, you need an attorney to help you understand all of the options available. There may be a larger financial amount that can be accessed. Have a Long Island personal injury lawyer look over the details of your situation.
Other Drivers, Construction Companies, and Negligence
When you file a personal injury claim, part of the process is proving fault. Then, the person or party responsible for the expenses will be held responsible.
Some of the situations that could lead to a driver, company, or agency being held liable for a construction work zone accident:
Another driver was not following posted traffic signage or traffic laws
Construction company failed to warn of risks
Equipment at worksite not secured properly
Signage about lane closures not installed
There are a range of protections that need to be in place. If they are not, there is the possibility of an individual, company or agency being held liable. For example, barriers may need to be strategically installed and workers often need to wear helmets, goggles, or other safety gear. And, of course, drivers need to follow adjusted rules, such as speed limits that are reduced in construction zones.
Discuss the Details of Your Claim with a NY Construction Work Zone Lawyer
Work zone collision injuries can be more than a family can afford out of pocket. After a NY construction zone accident, talk to a Long Island personal injury lawyer about how much your personal injury claim is worth. Without understanding the amount you have a right to access, you could end up settling for a figure that is far lower than what you need to move forward.
If you were in a Long Island construction zone accident and are unsure what to do next, know that a skilled attorney has the background, talent, and experience you need to secure the maximum amount.
Are you healing from accident injuries sustained due to negligence of a construction company? You need a personal injury lawyer working for you to determine a path forward. Together, we can assess your expenses and develop a strategy to secure your best compensation option. With over 30 years of legal experience, our legal team represents clients throughout Long Island and the five boroughs of New York City. Don't delay, contact Giuffré Law Offices at 516-802-9912 to discuss your case today.