Suing After A Long Island Car Crash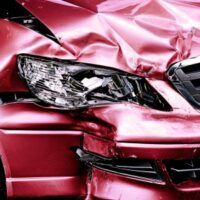 New York car accidents can result in injuries, emotional distress, and a pile of expensive bills. If this is true for you and you are unsure how to move forward, know there are options available. You likely have protections under no-fault insurance coverage and if more financial support is needed, it may be possible to sue the person or party responsible for the collision.
With many details to assess and address, it's important you have a legal professional on your side. An experienced Long Island personal injury lawyer can assess your case and determine which path is best for you and your family.
New York is a No-Fault State
About a dozen states in the country have personal injury protection (PIP) as part of their insurance system. PIP coverage is also sometimes referred to as no-fault insurance. PIP coverage is part of a person's regular car insurance and it covers medical expenses without the need to pay out-of-pocket expenses. It is in place to make sure the person injured receives the care they need and the doctor won't get stuck with an unpaid bill.
If you have expenses beyond your PIP coverage, it is possible your injury was severe or the harm was extensive. In these circumstances, there could be a lawsuit for damage recovery. Sometimes a company will be sued, if there were car manufacturing defects, for example.
To determine if you would benefit from pursuing a lawsuit against an individual or party, talk to a lawyer. If they feel you have a strong case, they can discuss with you how the process will work, what the possible timeline will be, and what level of damage recovery could be possible for economic and non-economic losses.
Non-Economic Losses May Need to Be Calculated
Losses that are non-economic losses will be given a financial number. In order to do this, a few different strategies may be employed. For example, a daily rate could be used. In other situations, a multiplier method is relied on.
A daily rate, for instance, could compensate a person at a rate of $50 per day for their pain and suffering. And that rate may be awarded over the course of one year. If this were the case, the calculation would be $50 x 365, for a total of $18,250. Future income loss and ongoing treatments may also need to be assessed by experts.
A Long Island personal injury lawyer has access to experts who can provide assessments to strengthen your case. They also have experience gathering evidence and securing witness statements.
Is it time for you to talk about the possibility of a lawsuit following a Long Island crash? You need a personal injury lawyer working for you to determine a path forward. Together, we can assess your expenses and develop a strategy to secure your best compensation option. With over 30 years of legal experience, our legal team represents clients throughout Long Island and the five boroughs of New York City. Don't delay, contact Giuffré Law Offices at 516-802-9912 to discuss your case today.