Talk To A Lawyer Before Trying To Negotiate With An Insurance Claim Adjuster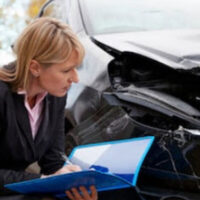 After a New York car accident, it is possible you will be receiving phone calls from several different insurance companies. This can happen when a crash results in minor injuries or when there are severe injuries and extensive property damage. Speaking with an insurance adjuster directly before you understand your rights can lead to more stress and problems later.
Connecting with a Long Island personal injury lawyer means you will not have to navigate one-on-one conversations with insurance companies. A trusted attorney can field these conversations and knows how to secure the documentation you need to move a claim forward successfully. You may have a lot of expenses as a result of a Bayside, Brooklyn, or Stewart Manor collision. Talking with an insurance adjuster on your own could result in you accepting an amount that is far lower than the amount a lawyer could secure.
Documentation Collection Is an Important Part of the Process
Once you talk to an attorney about the details of your situation, they can enter a discovery phase, and they will gather documentation and talk to individuals in order to understand exactly how the accident happened. This is important, because you will need to have clear evidence in order to understand the value of a claim. When discussions with an insurance company happen before you understand the value of your claim, it is possible you will agree to a settlement amount that is undervalued.
In order to protect your future finances, you will need a clear understanding of the damage done and what financial figure is needed to move on from the event. Because this can be complex, having a lawyer deal with insurance adjusters means you will not unintentionally admit fault or agree to a reduced figure.
Pushing for a Higher Settlement Offer
An experienced Long Island personal injury lawyer has the contacts you need for strengthening a claim or case. For instance, they may know of an expert that can estimate future expenses that will be garnered because of the event. Or, they may recommend getting an additional estimate for auto repair work. Then, with evidence in hand, they can push for a higher offer in settlement negotiations.
It is common for a lawyer or an insurance claims adjuster to bring an initial number to negotiations and to have the other party counteroffer. This is productive, and can lead to a full and fair settlement sooner than could be achieved without a skilled legal professional working for the best results on your behalf.
Have you received calls from an insurance adjuster who wants to talk to you about a New York car crash? You need a personal injury lawyer working for you to determine a path forward. Together, we can assess your expenses and develop a strategy to secure your best compensation option. With over 30 years of legal experience, our legal team represents clients throughout Long Island and the five boroughs of New York City. Don't delay, contact Giuffré Law Offices at 516-802-9912 to discuss your case today.