Accidents And Different Degrees Of Road Rash Injuries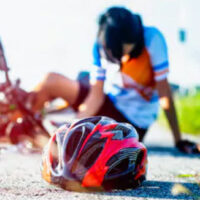 With so many beautiful views on Long Island and throughout New York, it makes sense that people enjoy biking, motorcycling, and skateboarding when the weather is nice. While enjoyment can be had, individuals who are not wearing safety protection are vulnerable to road rash injuries should an accident occur.
If you or someone you love is suffering from a road rash injury, connect with an experienced attorney to discuss compensation options. When another person or party was negligent, damage recovery is possible. A skilled Long Island personal injury lawyer can answer your questions about next steps.
Degree Level Is Likely Part of a Diagnosis
When a motorcyclist is thrown from their bike and skids along the road surface, the damage to the skin can be serious. Personal protective equipment, including helmets and leather padded jackets, can help to reduce the damage in some instances, but injuries are still possible.
After a road rash injury, medical professionals will assess the injury and assign a degree to the wounds. This gives the team an understanding of the severity and what next steps will be needed.
First-degree road rash. An abrasion that does not break the skin but leaves the injured area red, similar in color to a bad sunburn. Often home care is all that is needed for the skin to heal.
Second-degree road rash. If the skin is broken, the wounds will need to be cleaned to be sure there are no rocks, dirt particles, or pieces of glass present. Scarring may be possible.
Third-Degree road rash. The most severe road rash injuries, third-degree rashes are abrasions through all skin layers. This means bone, fat, and tissue may be visible. There could be an infection risk and this type of injury may require surgery and result in permanent scarring. Infections carry their own symptoms, including feeling unwell, drainage from the wound that smells bad, nausea, and chills.
In severe cases, nerve damage and disfigurement can mean a person's life is changed forever. Extensive medical care may be needed and treatments can extend for months or years.
A Lawyer Can Help Get Your Medical Expenses Paid
Navigating insurance negotiations is not always simple, a Long Island personal injury lawyer can help. It is possible an insurance claims adjuster could try to shift the blame, claiming you did something wrong and should pay for your own road rage treatment. Before accepting a claim denial or reduction, talk to an attorney. With a legal professional on your side the offer could be changed.
Were you diagnosed with a first, second, or third degree road rash after a New York motorcycle or bike accident? You need a personal injury lawyer working for you to determine a path forward. Together, we can assess your expenses and develop a strategy to secure your best compensation option. With over 30 years of legal experience, our legal team represents clients throughout Long Island and the five boroughs of New York City. Don't delay, contact Giuffré Law Offices at 516-802-9912 to discuss your case today.