Deciding When To Accept A Settlement And When To Head To Court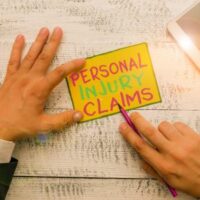 In most situations, a person seeking a settlement will have their personal injury claim settled outside of court. Typically, a settlement agreement is reached without a trial, or the situation is dismissed. Of course, there are exceptions. Sometimes court is necessary to achieve a fair compensation amount.
If you wonder what option is best for you, discuss your situation with a Long Island personal injury lawyer. After an accident in Brooklyn, Bayside, or Stewart Manor, you could be coping with high expenses and lost income. In order to strategize what damage recovery level is appropriate given the details of your accident, talk to a legal professional.
Settlements Can Be Negotiated Throughout the Process
A settlement agreement could happen at any point during the litigation process. Even if it looks like the case will go to court, a settlement could be landed on right up to the day before the case is heard in a court of law. This is because a settlement is essentially an agreement to stop the legal action for a financial amount that both sides agree on.
One of the first steps is sending a demand letter to the other party. Typically, the letter will outline the injuries you sustained and what level of compensation is required. Then, negotiations happen. It is possible the lawyer of the other party will send your attorney a counteroffer to consider, for example.
Times When it is Not Best to Accept a Settlement Offer
There are many situations in which accepting a settlement offer is preferable, but there are times when it is not in a person's best interests. For example, if any of the following apply to your situation, a lawsuit may be the appropriate choice.
Federal or New York laws support your position
You or someone involved in the case was intimidated
Information is withheld
There is no way to mediate because it is not safe
Communication has broken down completely
Choosing the best solution for your situation is a personal choice. There are timelines to consider. For example, settlements are typically a far faster choice. A Long Island personal injury lawyer can weigh the pros and cons of settlement agreements and going to court with you. There are times when you need to move forward without delay, and a settlement is the best option. But if you need to head to trial to secure a full compensation amount, an attorney can guide you through the process.
Were you offered a settlement after your New York car accident but are unsure if you should accept it or head to trial? You need a personal injury lawyer working for you to determine a path forward. Together, we can assess your expenses and develop a strategy to secure your best compensation option. With over 30 years of legal experience, our legal team represents clients throughout Long Island and the five boroughs of New York City. Don't delay, contact Giuffré Law Offices at 516-802-9912 to discuss your case today.