Are You Considering New York Legal Representation?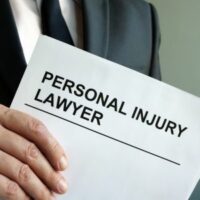 After a car crash in the New York area, you may find yourself trying to heal from an injury while managing the stress of income loss and medical expenses. For many, the combination of high bills and lost income leads them to believe they can't afford to hire a lawyer. But in reality, you may not be able to afford your future without legal representation. Lawyers who have experience in car accident settlements know exactly how much your claim could be worth, and they can fight until you receive a full and fair amount.
You need to know that how attorneys are compensated varies. It is possible your lawyer will be paid through contingency fees, meaning they will be paid out of your final settlement amount. You will benefit from working with a lawyer when they can negotiate a higher settlement for you. Talk to a Long Island personal injury lawyer to determine if legal representation is the best path forward for you and your family.
Do Not Delay When Considering Representation
Timing is important when it comes to personal injury claims and lawsuits. Talk to an attorney as soon as possible if you are drowning in expenses or are unable to work after a car accident. When another was negligent, compensation is likely. Any time you spend mulling over the possibility of working with a lawyer, the legal professional could be working on strengthening your claim.
Personal injury claims are not always straightforward. When situations are complex, it takes time to gather the necessary documentation. Proving fault and how that negligence led to your personal injuries or property damage will likely be part of your claim.
Criminal Charges are Separate from Personal Injury Cases
If a reckless person or party is facing criminal charges, know that charge is separate from any initiative you take regarding a personal injury claim. Even if a criminal charge is in process, you can move forward with a civil case. Your Long Island personal injury lawyer can look over the documentation you have and talk to you about the details of the accident so they have a complete understanding of the situation.
To secure the maximum settlement amount, connect with a skilled legal professional. Insurance claims adjusters may try to convince you to agree to a far lower amount than what you could obtain with a legal professional advocating for you. Do not sign off on any settlement before talking to an attorney.
Are you stressed out because you are unsure if you can afford a lawyer to help you with your Long Island car accident injury bills? You need a personal injury lawyer working for you to determine a path forward. Together, we can assess your expenses and develop a strategy to secure your best compensation option. With over 30 years of legal experience, our legal team represents clients throughout Long Island and the five boroughs of New York City. Contact Giuffré Law Offices at 516-802-9912 to discuss your case today.