Be Honest with Your Attorney for the Best Results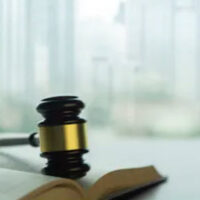 If you were injured in Long Island, you may be coping with high medical expenses and long recovery plans, ones that may require time off of work. This is possible when a person is hurt in a car collision or a slip and fall accident. Sometimes, the only way to save your personal finances from ruin is to work with a personal injury lawyer, but some resist doing so because they have a checkered past.
Being honest with an attorney is essential. Once your lawyer knows all of the facts, they can build a strategy to secure compensation. Experienced personal injury attorneys are familiar with claims involving pre-existing health concerns or victims who have a criminal past. After a New York accident, talk to a Long Island personal injury lawyer to forge a path forward.
Different Types of Information to Share
If you need a full and fair settlement to cover all of your accident fees, it may be tempting to only talk about the items that put you in a positive light. But in order for a lawyer to build a strong case, they need to know all of the details.
Some information that may be important to share with your New York personal injury lawyer:
The specific details of the injurious accident, including who was at fault
How injuries were sustained and treated
Prior health assessments or pre-existing conditions
Concurrent claims or cases, including workers' comp claims
How many conversations have been had with insurance companies and what was said
Criminal past history, if it applies to the event or injuries in any way
Knowing the full scope of the situation gives an attorney time to assess and strategize. Then, if another party brings up the information to try and weaken your claim, whether that is the other party's lawyer or an insurance adjuster, your attorney will have a response ready.
Work with a Legal Professional You Trust
Of course, in order to have confidence in your legal team, you need to work with a Long Island personal injury lawyer you can trust. While sharing unflattering information may be awkward, it is easier to do when you trust the person you are talking to. It is important to understand that it is in your best interests to be honest. Hiding information could lead to more difficulties later and may result in a smaller settlement amount. Or a claim being denied all together.
If you sustained an accident injury, focus on healing. Your lawyer can navigate the details of your claim or case and fight for fair compensation.
Do you find yourself worrying about past behavior in connection with your Long Island insurance claim? You need a personal injury lawyer working for you. Together, we can assess your expenses and develop a strategy to secure your best compensation option. With over 30 years of legal experience, our legal team represents clients throughout Long Island and the five boroughs of New York City. Don't delay, contact Giuffré Law Offices at 516-802-9912 to discuss your case today.