Vehicular Crashes And Post-Concussion Syndrome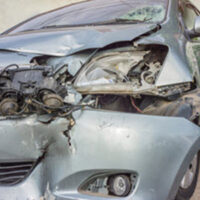 When a person experiences a blow to their head, which is possible during vehicular collisions, concussions are possible. Sometimes a person loses consciousness but not always. There are times when a person remains conscious the whole time while their head receives a direct impact or the head is jarred through sudden motions. Post-concussion syndrome is possible when a person suffers from concussion symptoms after an accident.
Car accident victims can suffer from emotional and cognitive concerns when they are coping with post-concussion syndrome. Distress can be experienced by both victims and their loved ones. After a New York accident, talk to a Long Island car accident lawyer about damage recovery for your head injury.
Post-Concussion Syndrome Can Have a Variety of Symptoms
Every accident injury needs to be assessed by a medical professional. In fact, even if you do not believe you are injured or that your injuries are minor, seeking a doctor's opinion is advised. After all, there can be issues that are slow to show or ongoing. For example, a person who sustains a concussion could recover over days or weeks, but there are times when symptoms persist and a post-concussive syndrome diagnosis follows.
Some symptoms of concussions follow:
Headaches and dizziness
Fatigue and vision troubles
Drowsiness and loss of memory
Light/noise sensitivity and ringing in ears
Anxiety and irritability
Nausea and vomiting
Personality changes due to head trauma are also possible. Trauma can have a lasting toll on families, such as when personal relationships are strained or earning an income is impossible because of emotional shifts for a car accident victim.
For many, concussion symptoms dissipate over time time but that is not always true. It is estimated that concussion insures can have lasting symptoms for 5-30% of concussion sufferers. The risk of further complications can be possible for individuals who are coping with other health issues or sustained a separate head injury in the past, for example.
Discuss the Details of Your Situation with a Long Island Personal Injury Lawyer
Head injuries are sustained in a variety of ways, including car collisions, acts of violence, and slip and fall accidents. If another's reckless behavior leads to injuries and hospital bills, they should be held accountable. A Long Island car accident lawyer can help you secure a fair damage recovery amount.
It is important you discuss the details of your injurious event with an experienced lawyer to understand your options. Each situation and individual is unique. What is a full and fair compensation amount for one accident victim may apply to another victim.
Are you unsure how to handle bills connected to post-concussion syndrome following a New York collision? You need a personal injury lawyer working for you to determine a path forward. Together, we can assess your expenses and develop a strategy to secure your best compensation option. With over 30 years of legal experience, our legal team represents clients throughout Long Island and the five boroughs of New York City. Don't delay, contact Giuffré Law Offices at 516-802-9912 to discuss your case today.