3 Things Not To Say Following A NY Car Crash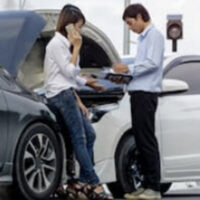 Car crashes can be incredibly frustrating and stressful. After all, if you have made an effort to be aware of all the traffic rules and drive safely, a collision is typically a shocking and surprising event. Plus, you have to cope with the financial impact and physical injuries following the event. While it is common for emotions to run high, you must not speak about the accident to the other party.
Yes, you will want to exchange insurance information, but stick to the facts you need to share. There is no reason to be overly friendly and fill silent gaps with banter about why the accident happened or why you may have been at fault. In truth, doing this can be putting your claim at risk. If you are curious about what you should or should not say following a NY car crash, talk to a Long Island personal injury lawyer. Some language that should be avoided follows.
Avoid Announcing You Are Not Injured
Refrain from telling the other party you are absolutely fine and free of injuries. Some harm is slow to appear, there are plenty of examples of a person not realizing they sustained an injury at the time of an accident. A medical professional should assess your health after a crash. You may have an injury you were unaware of, and if you announced you were fine at the accident site, an insurance adjuster could bring it up as an example of why you are not eligible for compensation later.
Do Not Say Sorry
When emotions run high, people may find themselves apologizing, saying they are sorry the event happened, and even admitting fault in situations where another was negligent. Do not say anything more than you need to. It is common to experience anxiety in traumatic situations, but you should not say you are to blame. Leave it to professionals to assess the situation.
Avoid Speculation on Why Accident Occurred
Similar to not admitting fault, it can be problematic for accident victims to speculate on why a crash happened in the moments after the event. Your words could be used against you later. If and when a police officer is on the scene, share information when asked but do not overshare and speculate. Your lawyer and the insurance claims adjuster will evaluate the situation and investigate thoroughly at a later date.
A Long Island personal injury lawyer can help you cope with the expenses and suffering of a New York car accident. There are damage recovery options available.
Are you concerned you may have said the wrong thing at a Brooklyn, Stewart Manor, or Bayside car accident location? You need a personal injury lawyer working for you. Together, we can assess your expenses and develop a strategy to secure your best compensation option. With over 30 years of legal experience, our legal team represents clients throughout Long Island and the five boroughs of New York City. Don't delay, contact Giuffré Law Offices at 516-802-9912 to discuss your case today.