Speeding Vehicles Are A Danger On The Roads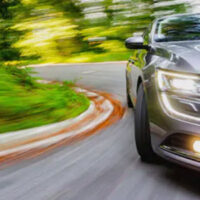 When people are in a rush or aggravated, they may drive at a speed faster than a posted limit. There are also times when people have developed bad driving habits and regularly speed, perhaps to speed up a long commute. But speeding is a real danger on American roads. One study reports that driving too fast contributes to almost 10,000 U.S. fatal accidents every year.
If you were injured in an accident because of another driver's negligent behavior, such as speeding, distracted driving, or drunk driving, talk to a Long Island personal injury lawyer about your image recovery options. Speed limits are determined and posted for a reason. Avoiding speed limits is risky, dangerous, and can lead to injuries.
Speeding Can Lead to Accidents
It is important to note that driving over a posted speed limit is not the only form of speeding. When a driver is operating a vehicle too fast for weather or road conditions, it could also be defined as speeding. Construction zones also require safe speeds. Too often, drivers think the only danger in speeding is receiving a traffic ticket. Unfortunately, the dangers include the following as well.
Higher risk of rolling over a vehicle, particularly SUVs and trucks.
A driver losing control of the vehicle.
Increased likelihood of physical harm and extensive property if a speed-related crash occurs.
Safe stopping ability is reduced.
Vehicular safety features are optimized for posted speed limits.
Established traffic laws and speed limits are designed to help keep the public safe. There are times when urban planners are taking issues into account that a driver may not be aware of, such as areas with increased traffic flow that require slower vehicles to maintain safe stopping distances. Everyone needs to follow traffic rules to keep roads and streets as safe as possible.
Discuss Your Speed-Related Crash with a Long Island Lawyer
Following a car crash involving a speeding driver, you may be coping with a lot of expenses and stress. After an injury, you need to prioritize healing. Have a Long Island personal injury lawyer handle the insurance negotiations for you.
Your doctor will guide you on what is needed to secure your compensation claim. One of the items that will likely be important is seeing a doctor to have your injury diagnosed and then following the treatment plan of your health care team. If you were unable to work, collecting documentation about lost wages could also be part of your damage recovery claim. If an insurance company does not agree to the amount your lawyer finds to be fair, legal action could be possible.
Were you hit by a speeding car or truck in Brooklyn, Stewart Manor, or Bayside? You need a Long Island personal injury lawyer working for you. Together, we can assess your expenses and develop a strategy to secure your best compensation option. With over 30 years of legal experience, our legal team represents clients throughout Long Island and the five boroughs of New York City. Don't delay, contact Giuffré Law Offices at 516-802-9912 to discuss your case today.