How Much Would It Cost To Work With A Long Island Lawyer?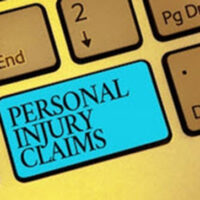 Being involved in an accident is stressful, and when there are also injuries and financial distress, that stress can exacerbate. It can be difficult for New York accident victims to have to try and juggle bills while coping with pain and injury recovery. If you are hesitating to contact a Long Island later because of the cost, know there are paths forward when another's negligence prompted a Brooklyn, Stewart Manor, or Bayside car accident.
In many instances, an injured car accident victim can talk about their situation with a personal injury lawyer free of charge. During the consultation, a Long Island personal injury lawyer will share with you how much your claim could be worth. Then, a plan for damage recovery can be put into place.
A Lawyer Can Help You Secure Maximum Recovery Amounts
While it may be tempting to simply accept the amount an insurance company is offering, in reality, it could be in your best interest to work with a lawyer. An experienced attorney understands how to secure the maximum damage recovery amount.
Part of securing full and fair compensation is providing documentation. When it is clear the negligence of another person or party resulted in financial and non-economic damages, a reward amount can be determined. Many American bankruptcies are caused by medical expenses, it is important you must receive compensation to move forward following a collision.
Documentation could be connected to one or all of the following:
Current hospital and doctor bills
Future medical fees and expenses
Compensation for emotional distress, pain, and suffering
Therapy and physical rehabilitation cost
Lost wages and loss of future earnings
Many who are injured find themselves in a hospital receiving care and tests without understanding the level of cost that could be incurred. Even a minor injury can lead to debilitating doctor bills, including thousands of dollars for care, tests, and medications.
Lawyers and Contingency Fees
Different attorneys are paid for their work in different ways. Many personal injury lawyers chose to work on a contingency fee basis, meaning your lawyer is compensated out of your settlement award. Setting up lawyer fees this way means you, the client, do not have a lot of upfront expenses. There may be some, in connection to expert testimony and filing fees, but the bulk of the lawyer payment will not be paid out of your pocket but out of your settlement.
When you have a seasoned attorney on your side, a legal professional will be advocating for your needs. You can reduce your stress level when you allow a lawyer to fight for you.
Do you need New York legal help but find yourself worrying about the cost? You need a personal injury lawyer working for you to determine a path forward. Together, we can assess your expenses and develop a strategy to secure your best compensation option. With over 30 years of legal experience, our legal team represents clients throughout Long Island and the five boroughs of New York City. Don't delay, contact Giuffré Law Offices at 516-802-9912 to discuss your case today.