Manufacturers Could Be Liable For Drug Injuries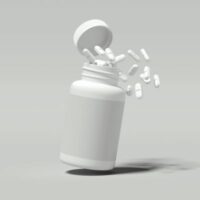 Prescriptions and drugs sold over the counter are taken so a person can heal, not cause additional harm. But unfortunately, there have been situations in which a person takes a drug, and instead of getting better, health issues exacerbate or worsen.
There are times when drugs go to market with mistakes, either side effects are not explained properly, or there is a defect in manufacturing. If you or someone you love experienced serious health issues after taking prescription medication or a pharmacy drug, talk to a Long Island personal injury lawyer about your compensation options.
Product Problems and Marketing Faults
An experienced New York attorney will collect the documentation needed to prove a pharmaceutical company is liable. They will assess the situation and determine what the issue is. It could be one or more of the following:
Unethical Marketing: Pharmaceutical marketing has strict guidelines for its marketing practices. Information that is shared on commercials and drug packaging must adhere to these marketing rules.
Manufacturing defects: Product injuries are a term that describes a range of injuries, such as when an individual is injured because there were manufacturing defects at a factory or poor practices that impacted the quality of the drugs in the supply chain.
Side effects: Some medications have side effects that are understood by consumers. It is the responsibility of the manufacturer to be clear about possible side effects. Then, a consumer can adjust behavior as needed and avoid interactions with other medications.
There are many intricacies to assess when it comes to dangerous drug cases. A skilled attorney can look over details and investigate the situation. The negligence may fall to the pharmaceutical distributor rather than the manufacturer, for instance. Or maybe a pharmaceutical sales representative misled their clients.
Your Doctor and Your Local Pharmacist
Sometimes, fault is not found with drug manufacturers and distributors but with a pharmacist or a physician. If a healthcare professional did not use their education and experience to assess the situation correctly, their judgment could be questioned. It is essential that customers are aware of side effects, information to be supplied by their doctor who prescribed the medicine, and the pharmacist who gathered the medications for them.
Because there are so many individuals and companies involved, drug claims can be very confusing. While injury victims have rights, it can be difficult for them to prove their need for financial compensation without a skilled legal professional by their side. A Long Island personal injury lawyer can strategize the next steps for your situation.
Is it time for you to seek a settlement from a drug manufacturer? Pharmaceutical cases are complicated. You need a personal injury lawyer working for you to determine a path forward. Together, we can assess your expenses and develop a strategy to secure your best compensation option. With over 30 years of legal experience, our legal team represents clients throughout Long Island and the five boroughs of New York City. Don't delay, contact Giuffré Law Offices at 516-802-9912 to discuss your case today.