Different Views To Photograph After A Car Crash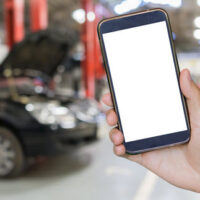 Car collisions often lead to insurance claims. To secure the full amount you are entitled to, you will likely need proof, essentially documentation of another being at fault and the damage they caused. Images captured through cameras, phones, and other devices can be valuable in supporting your claim. When an image proves your injury occurred directly connected with the crash, it will be more difficult for an adjuster to deny or reduce a settlement amount.
Collecting documentation and taking photos as soon as possible is advised. But even if photos were not taken right away, they can still be important. An image of the intersection where the crash occurred can help to illustrate how another was negligent, for example. Talk to a Long Island personal injury lawyer to learn more about which photos are essential for your situation.
Property Damage, Physical Injuries, and More
Various views can help to strengthen a personal injury claim after a crash in Brooklyn, Bayside, or Stewart Manor. These viewpoints could include one or more of the following.
Injuries: Visible injuries should be documented. It can be helpful to take images of the injury as it heals, to document the treatment plan and timeline. If a person is pursuing damage recovery for lost income, images of physical injuries could be part of proving an inability to work.
Property: Damage to property, including to cars and trucks themselves, should be documented. Images, both wide and close-up shots, can help lawyers and insurance adjusters determine what happened.
Surrounding area: Photos of the accident scene can provide everyone involved with an idea of road issues, signage concerns, and weather problems.
Anything you think may be of interest, photograph it. This includes tire marks, downed trees, potholes, and more.
Do Not Feel You Have Too Many
The more pictures you have, the more likely you are to have exactly the image you need. Rather than focusing on whether or not you should get a professional photographer, simply take as many views as you can think of as soon as possible.
Two views can come together to tell a story. For instance, if you take a picture of a traffic sign and a picture of the whole scene, including the sign and tread marks, it could be the connection an assessor needs to connect the dots of how an accident occurred.
If you are unsure if your images strengthen or detract from your claim, discuss your concerns with a Long Island personal injury lawyer. An experienced attorney can walk you through the injury claim process.
Did you take photos of your New York crash injuries? You need a personal injury lawyer working for you to determine a path forward. Together, we can assess your expenses and develop a strategy to secure your best compensation option. With over 30 years of legal experience, our legal team represents clients throughout Long Island and the five boroughs of New York City. Don't delay, contact  Giuffré Law Offices at 516-802-9912 to discuss your case today.