Damage Recovery After NY Side-Impact Collisions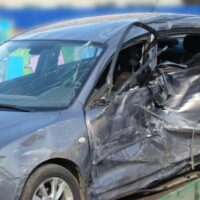 If you have been involved in a T-bone, side-impact, or broadside collision, you know how incredibly dangerous these crashes can be. Serious injuries are possible, and medical expenses can be high. When cars roll over or there are head injuries, harm can be extensive, and physical therapy and other ongoing medical treatments may be needed.
Modern safety features are helpful in drivers and passengers avoiding injury in the event of a car accident but side-impact crashes can still be disastrous. When the rear or front of a vehicle is hit, often more safety protections are in place. If you were in a side impact car crash in Brooklyn or were broadsided in Bayside, you are likely looking at high medical expenses. A Long Island personal injury lawyer will assess your situation and work toward a full settlement.
Different Injuries from Side-Impact Crashes
Drivers and passengers are at risk for severe injuries when a car is struck from the side. Any or all of the following injuries are possible.
Head trauma, including traumatic brain injuries.
Fractures and internal organ damage.
Cuts, lacerations, and scarring.
Facial injuries and damage to the back and neck.
Depending on what injuries were sustained, there may be extensive hospital fees and medical expenses. Victims and their families could be juggling emotional distress and income loss on top of ongoing medical commitments and expenses. There are situations where insured individuals cannot even afford the out-of-pocket expenses connected to their injury. Financial compensation can be an essential part of establishing a future after the event. It can be difficult to move on without compensation.
Things to Keep in Mind Following a T-Bone Accident
Accidents are very upsetting; often, the accident scene is full of confusion and emotion. While it is not always possible to think clearly, there are a few things to keep in mind that could help to strengthen a future personal injury claim when possible.
Do not apologize; simply share factual information.
Take videos or photos of the site and injuries.
Call the authorities, 911, or the local police, and file a report.
Collect names and contact information from witnesses
Seek medical care as soon as possible.
Talk to a lawyer before signing anything or talking to an insurance company.
To achieve the maximum compensation amount possible, speak to a Long Island personal injury lawyer. An experienced attorney knows how much claims are worth and what is needed to push back against low ball offers. Insurance companies have lawyers working for them, and you need a lawyer working for you.
Are you recovering from injuries sustained in a Stewart Manor side-impact car crash? You need a personal injury lawyer working for you to determine a path forward. Together, we can assess your expenses and develop a strategy to secure your best compensation option. With over 30 years of legal experience, our legal team represents clients throughout Long Island and the five boroughs of New York City. Don't delay, contact Giuffré Law Offices at 516-802-9912 to discuss your case today.