Long Island Insurance Companies May Try to Avoid Payouts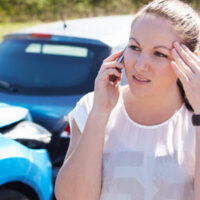 After sustaining an injury in an accident, connecting with an insurance company to discuss damage recovery is common. Unfortunately, there are also times when insurance companies are not helpful, when they resist payouts. When you work with an experienced Long Island car accident lawyer you will have a legal professional advocating for you. A fair settlement is possible.
Claims adjusters work on injury claims every day. It is important you have an experienced negotiator on your side. There are times when adjusters deny or undervalue claims to protect the assets of the insurance company, they do not necessarily have your best interests in mind.
Ways to Dispute
There are many ways that claims adjusters can question a claim or cast doubt on the need for compensation. Sometimes an adjuster will claim there is not enough evidence, for example. Official reports are needed, such as doctor assessments and police reports. Presenting evidence efficiently and effectively is helpful.
An adjuster could also try to shift the blame for the accident onto the individual who was hurt or suggest the injury is not from the car wreck itself. If a person saw a doctor weeks after an accident, the injury could be questioned. But in reality, some car accident injuries are slow to show. Seeing a medical professional after an accident is always the best way to have an accurate medical record in connection with your accident injuries.
A Long Island car accident lawyer has the knowledge needed to discuss your claim with an insurance adjuster on your behalf. Let an experienced attorney handle all of the negotiations. Then, rest assured you will not be caught off guard. An adjuster will not have the opportunity to use your words against you if they do not talk to you. A trained lawyer can recognize when settlement offers are fair and when they are far too low.
Do Not Accept a Low-Ball Settlement
If insurance does find a way to reduce a claim, they could present you with a low settlement offer. You do not have to accept an offer that is far too low, even if the insurance representative is pushing you to sign off on the offer. Seek legal advice if you feel you are being pressured to accept a low-ball settlement. It may be possible to negotiate a higher compensation amount.
Before you move forward with a claim or case, talk to an attorney about what evidence is needed and the best path for securing the maximum settlement amount. Lawyers have the knowledge needed to avoid low payouts from insurance company adjusters.
Are you feeling pressure to settle after a car accident in Brooklyn, Stewart Manor, or Bayside? You need a personal injury lawyer working for you. Together, we can assess your expenses and develop a strategy to secure your best compensation option. With over 30 years of legal experience, our legal team represents clients throughout Long Island and the five boroughs of New York City. Don't delay, contact Giuffré Law Offices at 516-802-9912 to discuss your case today.