Dental Procedures And Personal Injury Claims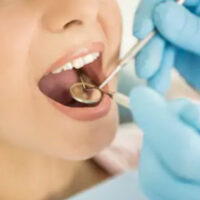 It is common for people to not want to go to the dentist, it can be uncomfortable and if you haven't gone to the dentist for a while, you may learn dental procedures will be necessary. Also, it is a leap of faith. You are trusting the dentist to put your best interests first. While most dentists do this, there are times when dental malpractice claims are filed. One estimate states at least five percent of medical malpractice lawsuits are connected to dental injuries.
Negligent medical professionals can be held accountable according to New York law. If you were injured because a dentist or oral surgeon was liable, talk to a Long Island personal injury lawyer. A standard level of care is expected when a person goes to see a dentist for a dental procedure.
What is a Standard Level of Care?
A standard level of care is part of the discussion when a medical malpractice claim is being negotiated. Essentially, a standard level of care means a person has a right to equal care that another in the community would receive in the same region with practitioners who have similar professional and educational backgrounds. If the care does not meet this level, compensation may be possible.
Some dental issues that could lead to a settlement include the following:
Late or misdiagnosis
Infections, blood poisoning, or cardiac complications
Improper extraction of teeth
Patient consent not given
Nerves damaged
Wrong type of treatment given
Poorly installed braces
Crown placement incorrect
There are connections between a person's dental health and overall health that have been proven time and time again. For instance, a person is more likely to receive a heart disease or diabetes diagnosis if they have gum disease. Going to the dentist should be a way to boost a person's health. If you have suffered because of another's negligence, you have rights.
Discuss your situation with a Long Island personal injury lawyer. An experienced attorney can look over the documentation you know of, such as consent forms you signed or treatment plans that were given, then determine the best path forward. Talking to a lawyer as soon as possible is advised as personal injury claims do have time limits. Protect yourself and your rights by talking to a legal professional right away.
Many Americans do not carry dental insurance. According to one study, 20% do not have this type of insurance coverage. Because of this, dental expenses can be incredibly difficult for families to afford. When a dental procedure goes wrong and more work is needed to correct the issue, you should not have to pay all the bills when another was negligent.
Are you recovering from an injury due to a Long Island dentist's negligence? You need a personal injury lawyer working for you. Together, we can assess your expenses and develop a strategy to secure your best compensation option. With over 30 years of legal experience, our legal team represents clients throughout Long Island and the five boroughs of New York City. Don't delay, contact Giuffré Law Offices at 516-802-9912 to discuss your case today.