Can I Get Compensation After A NY Limo Injury?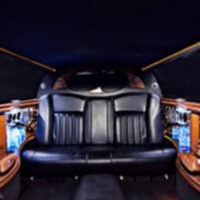 There are many reasons for vehicular accidents, and this is also true of collisions involving large passenger vehicles such as limousines. There may have been a driver error that led to a crash, or the limo itself has manufacturing defects. For example, if there is a problem in production there may not be enough structural support in place to support the weight and length of an extended vehicle.
If you hired a limo for an excursion in Brooklyn, Stewart Manor, or Bayside and found yourself involved in an injurious collision, there may be the possibility of securing a compensation package. Limos are often rented to celebrate a wedding, birthday, or graduation. Accidents and injuries are unexpected, but they do happen. Talk to a Long Island personal injury lawyer about your options moving forward after a Long Island crash.
Gathering Information Regarding Limo Safety
Limousine companies have a duty of care under the law, meaning they have a responsibility to keep their customers safe. In order to keep drivers and passengers safe, there needs to be proper maintenance of the fleet of vehicles and all safety recalls must be followed.
Before setting out on a limo excursion, you have the right to ask the limo company or the driver about safety features. For example, make sure the seatbelts are functioning and wear them. Also, ask about fire extinguishers and first aid kits, and be sure you know where they are located within the vehicle. Some other questions that could be appropriate include the following.
Is there scheduled maintenance for the limos?
Do you have a safety record you can share?
Does every driver at your company have a commercial driver's license?
How much experience do your drivers have?
Asking if a reputable shop produced the limo can also be an appropriate question. Many people do not realize that limo shops are separate from auto manufacturers. A limo is built by separating a vehicle into two and adding long beams to both of these halves, steel and fiberglass are added to the middle of the vehicle. This needs to be done safely as improper construction can result in a limo that is too heavy or long. Plus the original vehicle had safety features in place. It is essential all of those safety elements were not stripped out during the limo creation process
After a Limo Accident, Talk to a New York Attorney
With high bills to pay, you may not know where to turn. A Long Island personal injury lawyer has the experience you need to negotiate with insurance companies and secure compensation when another was negligent.
Are you recovering from an injury following a Long Island limo excursion? You need a personal injury lawyer working for you. Together, we can assess your expenses and develop a strategy to secure your best compensation option. With over 30 years of legal experience, our legal team represents clients throughout Long Island and the five boroughs of New York City. Don't delay, contact Giuffré Law Offices at 516-802-9912 to discuss your case today.