Compensation For A Gym Injury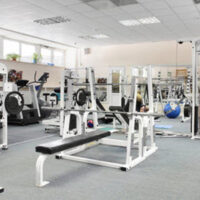 Many adults choose to stay in shape through fitness classes at gyms in New York. Which makes sense, because as you get older there may be fewer opportunities to get a good workout in during your daily routine. There are many benefits to working out, exercising at a gym can help people stay fit and relieve stress. But unfortunately, there are also times when people are injured at a gym.
If you were hurt at your local fitness center because the floors were wet or the equipment was not maintained, you may be eligible for compensation. Talk to a Long Island personal injury lawyer about your damage recovery options. When an injury occurs because of the negligence of an owner or manager, there could be a path to legal action.
Sport and Fitness Risks
Naturally, people know there is some inherent risk when participating in physical activities, including sports teams and gym workouts. For this reason, there has to be proof another was negligent in order to file a personal injury claim. While it is a common practice to have you sign a waiver when you join a gym, there may still be a path to compensation.
After all, there are unique elements to every situation. If a person injured themselves when lifting free weights, the gym may not carry any fault. But if the injury happened because there were hazards such as loose cords, torn carpeting, or incorrect lighting, liability could be part of the conversation.
Fitness center injuries range from mild to severe and could include one or more of the following.
Shin splints or leg and hip injuries
Knee or ankle sprains
Neck or back injuries
Broken bones or torn ligaments
Cardiac emergencies, such as heart attacks
Always see a medical professional to have your health assessed after an injury at the gym.
Report the Injury at the Fitness Center
Whether you were at a gym in Brooklyn, Stewart Manor, Bayside, or somewhere else on Long Island, be sure you file an incident report with the fitness center and keep a copy for your own records.
It may also be helpful to record documentation of the area where the accident occurred. For example, if you were injured because of faulty equipment, taking photos of the equipment and surrounding area could strengthen your claim. Be sure to record the names and contact information of any witnesses who saw the accident happen as well.
Many gyms and fitness centers settle injury claims through a negotiation process with a Long Island personal injury lawyer. Court may not be necessary. Share your story with an experienced lawyer today.
Were you injured while working out at a Long Island gym due to another's negligence? You need a personal injury lawyer working for you. Together, we can assess your expenses and develop a strategy to secure your best compensation option. With over 30 years of legal experience, our legal team represents clients throughout Long Island and the five boroughs of New York City. Don't delay, contact Giuffré Law Offices at 516-802-9912 to discuss your case today.