Delayed Cancer Treatments Could Lead to Medical Malpractice Claims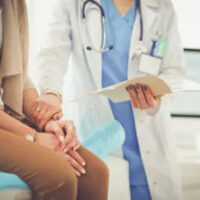 Many are faced with a cancer diagnosis. This is true whether the cancer diagnosis happens to you or your friend, coworker, or family member. Abnormal cell growth can lead to illness, and often to treat cancer effectively, time is of the essence. This is because growth and spread can result in severe illness or loss of life.
Many medical malpractice claims and lawsuits are prompted by a delayed diagnosis or a misdiagnosis. When the wrong diagnosis takes place, it is possible an individual will not be treated properly or won't receive treatment at all.
Thankfully, Long Island residents have access to cancer treatment centers that are well regarded, such as the Memorial Sloan Kettering Cancer Center and New York Cancer and Blood Specialists. But sometimes mistakes are made. If you are receiving treatment and feel there was a delay in your treatment, or if you feel the misdiagnosis of a loved one has led to harm, talk to a Long Island personal injury lawyer.
In Certain Situations a Malpractice Claim is Possible
Doctors go into the field to help people and they are required to take an oath to not do harm. While they rely on their training and experience to make assessments, there are times when doctors are negligent. Sometimes a claim is not possible, because a doctor did the best they could with the information available, but there are times when a claim is possible. Possibly for one or all of the following reasons.
Referral to specialist not provided
Cancer stage not identified correctly
Ineffective communication
Lost test results
Data or tests were misinterpreted
Lump identification failure
Proper care not provided by healthcare team
There has to be proof, evidence that connects the harm to the actions of a healthcare provider, whether it was the negligence of a surgeon, oncologist, or primary care doctor.
Tests Can Shine Light on a Cancer Diagnosis
When your healthcare team is assessing your situation, they often use tests to accumulate the data and facts needed to properly diagnose an issue. It is the responsibility of a doctor to order the correct tests. This can be particularly important when a person is battling cancer. Tests could be MRI scans, CAT scans, or blood work tests.
The details of your situation will determine if a claim or lawsuit is a possibility. If you suspect a healthcare provider in Brooklyn, Stewart Manor, or Bayside was negligent, talk to a Long Island personal injury lawyer. An attorney knows how to move forward. It is possible medical records and doctor notes will be reviewed and scrutinized. Be sure to share all of the documentation you have in order to strengthen your claim.
Did a doctor's negligence cause harm to you and your family? Connect with a medical malpractice team as soon as possible. With over 30 years of legal experience, our legal team can fight for your family's rights. We represent clients throughout Long Island and the five boroughs of New York City. Don't delay, contact Giuffré Law Offices at 516-802-9912 to discuss your case.