Compensation After a New York School Bus Accident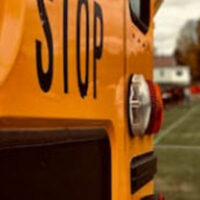 Many Long Island children rely on school buses to get to and from schools. School buses are also used for various field trips and outings. But just as accidents are possible for passenger vehicles and commercial trucks, there are times when school buses crash, and when they do injuries and property damage are possible. If you were injured on a school bus or were driving a passenger vehicle that made impact with a school bus, discuss your situation with a Long Island car accident lawyer.
Liability Could Be Attributed to a District or a Driver
Personal injury claims and cases can be complicated. After all, it is not always immediately clear who was negligent. Or maybe a couple of people or entities are liable. When injuries happen, it is important to seek the compensation needed to move forward.
Some of the severe injuries that are possible as a result of a school bus accident:
Fractures and amputations
Brain trauma and head injuries
Paralysis and other lifelong health complications
Neck and spine injuries
There are minor injuries from accidents, too. Injuries that may not require a stay in a hospital but would benefit from the care of a healthcare professional. Seeking medical attention after a vehicular accident is always advised.
In order to determine liability, the details and documentation will have to be assessed. There could have been bad weather, for example. Or maybe the school district did not follow the appropriate screening process when connecting with a school bus company. If the bus company had a pattern of hiring drivers with poor safety records, they may be negligent.
Of course, it is best if passengers do wear seat belts in the event there are sudden turns, stops, or an unforeseen collision.
A Skilled Lawyer Can Help
A Long Island car accident lawyer has the knowledge and experience you need when navigating the expenses and stress following a New York school bus accident. Negotiating with insurance companies can be confusing, and it is important to remember they have the best interests of the company to think about, you need a legal professional who is completely on your side.
Also, attorneys have access to a wide range of professionals that could help to support your claim, such as investigators and experts. When a bus accident happens, build the support system you need. Because, while the National Highway Traffic Safety Administration has reported that school buses are typically safer than passenger cars, accidents and injuries are possible.
Do you know someone who sustained an injury that required extensive medical care due to a negligent school bus driver? You need a personal injury lawyer working for you. Together, we can assess your expenses and develop a strategy to secure your best compensation option. With over 30 years of legal experience, our legal team represents clients throughout Long Island and the five boroughs of New York City. Don't Delay, contact Giuffré Law Offices at 516-802-9912 to discuss your case today.
Resource:
nhtsa.gov/School-Buses