Car Crashes Can Result In Knee Injuries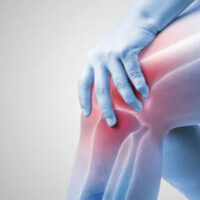 There are times when car accident victims sustain knee injuries. If a knee strikes a hard angle or if there is extreme force, a variety of injuries are possible including cuts, harm to soft tissues, fractures and dislocations. These injuries can be extremely painful and may need long-term medical care.
Knee injuries that require ongoing care can lead to high medical fees. Plus, if there are complicated surgeries and extensive recovery timeframes, individuals may find themselves unable to work while they are healing from a car accident. Large expenses could be paid for with a full and fair compensation settlement. To understand the value of your knee injury claim, talk to a Long Island personal injury lawyer.
Different Types of Knee Injuries
A few different bones make up a person's knee, including the femur, fibula, tibia, and patella. There are also tendons, muscles, and ligaments. All of these components work together to provide movement and balance.
Damage to a knee could result in one of the following:
Fracture

:

When there is swelling, bruising, and inability to straighten the leg, there could be a knee fracture. Severe bone breaks could lead to surgery, fractures can be in one or more areas of the knee.
Muscle tears

:

If a knee experiences an extreme twist of hyper-flexes, the knee can be harmed and no longer be able to support the weight of the body. Pain and swelling is possible and therapy may be required.
Ligament strain

:

Stiffness, swelling and pain could be due to a ligament tear or strain. The treatment plan required for healing will depend on the extent of the injury.
It is important to have all injuries, including knee injuries, assessed by a healthcare professional as soon as possible. A treatment plan can pave a path to healing and further harm can be reduced with proper care.
How Knee Injuries Happen
Anytime a person's knee or knees are bent, twisted, or struck, an injury is possible. Some individuals are more prone to injuries, if they overtrain or have osteoporosis, for example. Knee injuries have and do happen when individuals fall or are involved in a car or sport accident. Traumatic hits to the leg and unnatural twists can result in serious harm.
After a knee injury due to a car accident or other traumatic event, talk to a Long Island personal injury lawyer about your recovery options. If you have a lot of medical bills and have needed to take time off of work to recover, you may find yourself with high expenses and no income. When another was reckless, compensation could be possible.
Was your knee dislocated or fractured in a NY car accident? You need a personal injury lawyer working for you to determine a path forward. Together, we can assess your expenses and develop a strategy to secure your best compensation option. With over 30 years of legal experience, our legal team represents clients throughout Long Island and the five boroughs of New York City. Don't delay, contact Giuffré Law Offices at 516-802-9912 to discuss your case today.