Different Types Of Accidents Can Lead To Insurance Claims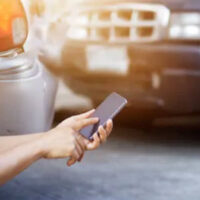 Accidents can lead to injuries, fatalities, emotional distress, and financial grief. And it's important to note that there are a wide range of accidents that can lead to these devastating results. If you need assistance figuring out how to move forward after a severe accident in Brooklyn, Bayside, or Stewart Manor, discuss your situation with a Long Island personal injury lawyer.
From Car Accidents at Work to Injured Pedestrians
When individuals think of car accidents and car accident claims, they often think of one car hitting another, either on a city street or highway. And while these types of crashes do occur, there are actually a wide range of accidents that can lead to injuries and insurance claims. Some examples include the following.
Vehicular accidents that happen at work.
Crashes involving commercial trucks or semis.
Motorcycles that crash into objects or are involved in multi-vehicle collisions.
Pedestrian and bicycle accidents.
Cars, trucks, and motorcycles are large, heavy machines. No matter how an accident occurs, it is possible there will be medical expenses, property damage bills, and an inability to work which leads to lost wages.
Settlement Offers from Insurance Companies
You may not even be thinking of how the financial impacts of your accident will be handled when you receive a call from an insurance adjuster. When a representative from an insurance company reaches out, do not feel you need to answer every leading question. It is possible they want you to admit fault, even if you are pretty sure the accident had nothing to do with your own behavior. If you feel overwhelmed or bullied, simply tell them you need to talk to a legal professional and you will get back to them shortly. Then, if you choose, a lawyer can negotiate the settlement for you.
Experienced attorneys who specialize in personal injury law understand how much claims are worth. They will look over the tangible bills, such as doctor's fees, and be able to assess subjective harm as well, such as pain and suffering, and come up with a settlement amount that is full and fair.
Whether your injury or the injury of someone you care about was due to the reckless behavior of a commercial truck driver or a work accident that happened while you were on the clock, a Long Island personal injury lawyer has the experience you need. With talent and resources, they know how to strengthen your claim. You do not have to accept an amount that is far lower than what you need to heal.
Were you involved in a New York accident and are now unsure what options you have for damage recovery? You need a personal injury lawyer working for you to determine a path forward. Together, we can assess your expenses and develop a strategy to secure your best compensation option. With over 30 years of legal experience, our legal team represents clients throughout Long Island and the five boroughs of New York City. Don't delay, contact Giuffré Law Offices at 516-802-9912 to discuss your case today.