18-Wheelers And Commercial Truck Accidents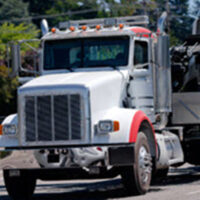 When people talk about 18-wheelers, they are referring to a truck that is both a semi-truck and a semi-trailer. They are also sometimes called big rigs. Essentially, two units are connected, creating a tractor-trailer vehicle. The term 18-wheeler refers to the total number of wheels once a semi-truck and a semi-trailer is combined. These large commercial trucks are an essential part of commerce, but their size can result in extensive damage when accidents occur.
Commercial truck claims are complex, there are often a lot more negotiations that need to happen in cases involving a fender bender between passenger vehicles. Plus, injuries and damage can be immense. There can be injuries and fatalities when there are defective parts or other dangers that lead to commercial truck accidents. If you and your family are unsure how to heal after an accident, connect with a Long Island personal injury lawyer.
Reasons for Accidents and Trucking Insurance Companies
Just as there are a variety of reasons why passenger car accidents happen, commercial truck crashes can happen for a range of reasons, including the following.
Driver error

:

For everyone on the road to travel safely, truck operators and car drivers need to stay focused and obey all traffic signs, signals, and rules. When there is reckless driving, results can be disastrous.
Truck not loaded properly

:

Big rigs need to be balanced. When a truck is overloaded or a large load is not balanced in the cargo area the truck operator may lose control of the vehicle. If a third-party cargo company was responsible for a rollover accident due to a balancing issue, they could be part of a negotiation settlement.
Maintenance and defective parts

:

Trucking companies have a lot of schedules and logistics to manage, and they are also responsible for maintaining a safe fleet. Safety requires regular maintenance checks and taking care of any defective part issues immediately and efficiently.
Negotiations may include multiple insurance companies. Trucking companies and cargo businesses have lawyers on their teams. To be sure your best interests are considered, connect with a legal professional who has experience in commercial truck claims.
Talk to an Attorney First
Insurance employees may reach out to you to talk about the details of the accident and your crash injuries. If you are not sure what to say or how much information to share, talk to a Long Island personal injury lawyer. 18-wheel trucks and other commercial vehicles can cause life-long injuries, and the total of your bills now may not include future expenses.
Are you struggling to move forward after injuries sustained in a New York accident involving an 18-wheeler or other commercial truck? You need a personal injury lawyer working for you. Together, we can assess your expenses and develop a strategy to secure your best compensation option. With over 30 years of legal experience, our legal team represents clients throughout Long Island and the five boroughs of New York City. Don't delay, contact Giuffré Law Offices at 516-802-9912 to discuss your case today.