Dangers Of A Car Crash During Pregnancy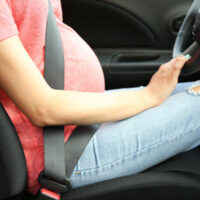 Long Island car accidents are stressful and upsetting. Even if injuries aren't immediately apparent, it is common to worry there is harm done that is not visible. Pregnant women may feel this way as a crash can have negative impacts on the health of their pregnancy.
Seeing your primary care doctor or another healthcare professional after an accident is always advisable, particularly if a person has another health issue or is a woman carrying a child. To be sure you and your unborn baby are doing well, have your health assessed as soon as possible after a wreck. If you are putting off medical care because you feel you can't afford it, know that compensation for accident expenses could be possible. Connect with a Long Island personal injury lawyer to learn about settlement options.
Uterine Damage and Other Severe Injuries
How far along a woman is in her pregnancy can increase or decrease the possibility of harm. When a woman is in the beginning months of her pregnancy, the first trimester, harm to a fetus during a car accident is less likely. But when a pregnancy is in its final weeks, there can be heightened risks, such as uterine and placental injuries, which are dangerous for both mother and child.
Having your health addressed whether or not you have physical symptoms is an important part of a woman staying in optimal health following a traffic collision. That said, there are indicators of an issue with the health of the unborn child or the mother, including the following.
There is a shift in the baby's movement.
Movement of the baby stops.
Experiencing aches or chills.
Urination that is painful.
Headaches that are severe and persistent.
Losing consciousness.
Severe complications are possible, such as losing the pregnancy or internal bleeding. Or what was a normal pregnancy could become one that is high risk. Mothers can also experience emotional distress, which can impact the pregnancy.
Talk to a Doctor About Your Pregnancy Concerns
Care, attention, and caution are part of a healthy pregnancy. For these reasons, it is important you connect with a healthcare professional following a car crash in Brooklyn, Bayside, or Stewart Manor. If needed, a treatment plan can be developed to promote the wellbeing of a mother and her unborn child.
If you are concerned about what options you have after you were involved in an accident while pregnant, you need to talk to a legal professional. A Long Island personal injury lawyer can help you secure damage recovery funds for expenses, including charges for medical care needed for a viable pregnancy.
Are you with a child and recently injured in a Long Island car wreck? You need a personal injury lawyer working for you to determine a path forward. Together, we can assess your expenses and develop a strategy to secure your best compensation option. With over 30 years of legal experience, our legal team represents clients throughout Long Island and the five boroughs of New York City. Don't' delay, contact Giuffré Law Offices at 516-802-9912 to discuss your case today.