Depression And Other Psychological Concerns Following A New York Crash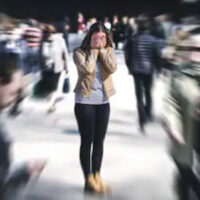 Damage from car crashes is typically thought of in terms of vehicular damage or personal injury, but accidents are traumatic events that can lead to health issues as well. Unfortunately, many accident victims find themselves living with different forms of emotional distress, including anxiety, depression, and post-traumatic stress disorder (PTSD).
Psychological harm requires professional care. If you are suffering emotionally following a car accident in Brooklyn, Bayside, or Stewart Manor, connect with your primary care provider and discuss counseling options. Expenses for mental health care and medications could be recovered through a personal injury claim. A Long Island personal injury lawyer can look over the details for your accident and help you secure a financial compensation package, when possible.
How Long Symptoms Last Could Impact a Diagnosis
Individuals who are experiencing flashbacks, upsetting thoughts that are recurring, or nightmares could be suffering from Acute Stress Disorder (ASD) or post-traumatic stress disorder (PTSD). Talking to a mental healthcare professional is a path to understanding symptoms and paving a path to healing.
Symptoms experienced for shorter periods of time could be connected to a diagnosis of ASD. When indicators and stresses extend for longer periods of time, beyond a month after the event for example, a diagnosis of post-traumatic stress disorder (PTSD) could follow.
There are solutions, determining if a person is coping with ASD, PTSD, or another issue is the first step. Then treatment options can be assessed and considered. For some, this means regular counseling sessions. Others may find relief with medication. And there are accident victims that find a combination of therapy and medication is helpful.
There are also situations in which a physical injury leads to a mental health issue. For example, if an injury means a person is unable to perform the daily tasks and pursue the life goals they were involved in prior to the accident.
Some of the depression symptoms individuals could experience:
Mood shifts
No longer interested in hobbies
Can't focus or concentrate
Eating more than usual or an appetite loss
Fatigue or insomnia
Social isolation
Feeling irritable and upset
Mental health support is available, your primary physician can be a resource if you are unsure where to turn.
Compensation for Mental Health Expenses
Bills related to your Long Island car accident could include auto repair expenses, medical and hospital charges, and fees for mental health services. Connect with a Long Island personal injury lawyer to strategize next steps. It could be possible to receive financial compensation for therapy and counseling sessions when mental health support is part of healing from a car accident.
Will you be receiving bills for personal therapy or counseling you have needed because of a New York car accident? You need a personal injury lawyer working for you to determine a path forward. Together, we can assess your expenses and develop a strategy to secure your best compensation option. With over 30 years of legal experience, our legal team represents clients throughout Long Island and the five boroughs of New York City. Don't delay, contact Giuffré Law Offices at 516-802-9912 to discuss your case today.