Can Wearable Technology Be a Form of Evidence?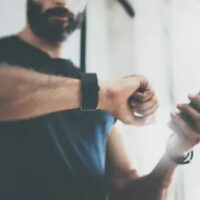 Over the past few years, wearable technology has become more common. From fitness trackers to smart watches, individuals have been opting more and more to wear devices that collect data and give them immediate access to information.
Many know camera footage and photographs can be useful forms of evidence but they may not recognize the possibility of using data from wearable technology to strengthen a personal injury claim. After an accident in Brooklyn, Stewart Manor, or Bayside, connect with a personal injury lawyer to determine the best path to secure compensation. Different forms of evidence are more important depending on the situation, discuss your claim with a Long Island car accident lawyer today.
Accident Reconstruction May Be Possible
After an accident, there are times when experts will reconstruct the accident to understand why it happened and who was at fault. This is done by analyzing data and documentation. Things that could be considered include what the weather was like, if there were unexpected hazards, or if driver behavior played a role. When assessing information, experts could do one or all of the following.
Look over local police reports
Visit the location where the accident took place
Assess tire marks, photographs, and other visuals
Analyze data from digital devices including wearable technology
For example, if an adjuster is looking at information from wearable technology, they could be looking at GPS data.
A Long Island car accident lawyer may also turn to witness accounts of an accident to understand the event. Devices can help with this as digital devices can confirm a person was at the scene of the accident and therefore witnessed the event. To secure the maximum compensation amount, all forms of evidence need to be considered. An experienced attorney is able to look over your claim and let you know which types of evidence will strengthen your claim and pave the way to damage recovery.
Accuracy Concerns Can Be an Issue
It is important to work with an attorney to understand how digital evidence can be used. After all, fitness trackers and smart watches are not made to be forms of personal injury claim evidence. They are designed to track fitness objectives and to make communication smooth. Because they are not programmed to be used as evidence, a legal team will need to assess their usefulness and how best to share the data they contain.
After an injury, connect with an attorney to understand your damage recovery options. Friends may have advice for you, but laws are constantly evolving. To protect your interests, talk to a professional who knows the law and knows how to negotiate.
Are you wondering what evidence is needed to strengthen your personal injury claim? You need a Long Island car accident lawyer working for you. Coping with medical fees and lost income can be difficult. Together, we can assess your situation and develop a strategy. With over 30 years of legal experience, our team represents clients throughout Long Island and the five boroughs of New York City. Don't delay, contact Giuffré Law Offices at 516-802-9912 to discuss your case today.