Long Island Parking Lot Collisions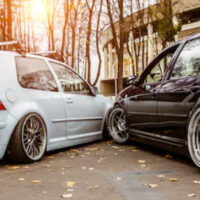 Are you recovering from an injury due to a collision in a New York parking lot or garage? Compensation for fractures, whiplash injuries, and other issues may be possible. Damage recovery requires documentation. When you talk to a Long Island car accident lawyer about your lost wages and medical expenses a path to resolution can be strategized and achieved.
Private Property Parking Lots
Many parking lots are private property and the owner or manager of the property is responsible for upkeep. This means the lot should meet or exceed all safety regulations. Inspections should also be scheduled and performed in a consistent manner. Any issues that could be dangerous to the public need to be attended to right away. While waiting for a repair, dangers should be marked clearly so the public can avoid the risk.
If an accident does occur, documentation should be gathered and exchanged. When serious injuries occur, first responders and law officers may arrive without delay. In other situations, it may be the parties involved in the accident that collect important information, such as the following:
Drivers involved exchanging auto insurance information
Name and contact number of everyone involved in the event
Write down the license plate number, make and model of all vehicles involved
Record witness statements and contact information
Take pictures or video of property damages, dangers that caused the accident, and injuries.
Parking lot collisions sometimes happen when one vehicle is backing up from a parking spot and another is driving through looking for a spot. In these situations, the drivers may both feel the other was at fault. Correct traffic flow may be a way to settle the dispute and determine who is the at-fault driver. A Long Island car accident lawyer can assess the details and inform you on the strength of your claim.
Pedestrian Injuries Can Also Occur
There is also the possibility of pedestrian injuries in Long Island parking lots. Being hit by a vehicle when walking can lead to extensive harm. When a person is crossing within a crosswalk, they have the right of way, meaning if they were struck by a vehicle when doing so the driver would be at fault for the accident injuries. Rolling stops also can lead to accidents and pedestrian injuries.
It is common for vehicles to be involved in parking lot accidents. There are a variety of reasons for this, including the fact that parking lots can be crowded environments and some individuals become agitated and aggressive when searching for a parking spot. Driving cautiously and carefully is advised.
Did you sustain injuries in a parking lot accident in Brooklyn, Stewart Manor, or Bayside? You need a Long Island personal injury lawyer working for you. Coping with medical fees and lost income can be difficult. Together, we can assess your situation and develop a strategy. With over 30 years of legal experience, our team represents clients throughout Long Island and the five boroughs of New York City. Don't delay, contact Giuffré Law Offices at 516-802-9912 to discuss your case today.