Follow the Guidance of Medical Professionals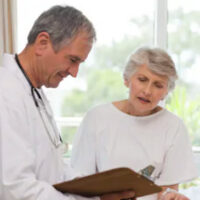 If you are injured in a car accident or slip and fall event, it is essential you seek medical attention right away for your own health and to strengthen a personal injury claim. But your duty to protect your health does not end with the initial visit. Following doctor treatment guidelines is an essential part of healing and damage recovery.
When a person is injured in a Brooklyn, Stewart Manor, or Bayside car accident and does not follow their doctor's guidance, it can be an indicator of an injury being less severe than a personal injury claim suggests. At least this is what an insurance adjuster may suggest. To learn the best practices for your situation, connect with a Long Island personal injury lawyer.
Connect with Licensed Medical Professionals
Trusting and feeling comfortable with your healthcare providers is important. In order for a personal injury claim to move forward, you can see the doctors you would like but they need to be licensed professionals. You can also seek second opinions if you need more guidance or clarity. The advice of alternative healers may not be eligible for compensation. The exception is when one of these providers, a chiropractor or massage therapist for example, is recommended by a licensed doctor.
All recommendations should be followed and appointments scheduled in the future should be kept. Follow-up appointments are a way for your healthcare team to see if your injuries are healing properly. Skipping these appointments could lead to further health concerns. Plus, skipping appointments signals to an insurance adjuster that you may not have the health concern you are seeking in a claim.
Documentation from Doctors and Hospitals
Medical reports and hospital bills are clear forms of documentation. They state what kind of injury a person sustained, how it is being treated, and the expenses connected to that treatment. Documentation can also be used to illustrate future expenses that will be accrued in connection to the injury. This gives an insurance adjuster a clear guideline of what level of compensation is needed.
If you are talking to an insurance adjuster who is kind and polite you may believe they are working for your best interests. But in reality, they always work for the company. Having a legal professional negotiate for you is advised. A Long Island personal injury lawyer can defend you if an insurance adjuster suggests the injury was actually the result of another event or is not as injurious as a claim suggests. Years of experience and knowledge is on your side when you work with an attorney. Lawyers know what amount is fair, do not settle for too little.
Do you have an extensive treatment plan following your Long Island accident? You need a Long Island personal injury lawyer working for you. Coping with medical fees and lost income can be difficult. Together, we can assess your situation and develop a strategy. With over 30 years of legal experience, our team represents clients throughout Long Island and the five boroughs of New York City. Don't delay, contact Giuffré Law Offices at 516-802-9912 to discuss your case today.