Why Is My Car Insurance Going Up?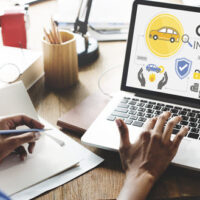 After a New York car accident, there are many things to consider. One thing that may be on your mind is if there will be a hike in your car insurance rate. In many instances, it won't as there are restrictions on when insurance companies can raise rates. In New York, if your collision resulted in a claim to your comprehensive coverage, the damage was low, nobody was harmed, and there were no fatalities, there will be no increase. But, in severe crashes, these limitations are not in place.
Talk to a Long Island personal injury lawyer to fully understand your financial options after a car wreck. Settlement offers and the impact the accident will have on your finances moving forward need to be considered. Insurance companies do not like risk, maintaining a clean record for the best rates.
Insurance Companies Consider Your Age, Location, and Record
There are other factors, beyond your driving history, that are considered when an insurance company is determining your rate. Often younger drivers pay a higher rate because they are statistically more likely to be infused in a collision. A younger driver is typically one aged 15-25. For example, a driver who turns 25 may find their rate is reduced after that birthday.
Conversely, when a driver is aged 70 or older, they may experience a rate increase. This is because auto insurance company analysis has illustrated that older drivers have slower reaction times, which can lead to more collisions.
Location can also be an influence on your rates. When you live in an area with a high amount of traffic incidents, it could impact the amount you pay. Of course, if you were involved in a wreck in the area you live, that will have a further effect as driving history is taken into account as well.
Sometimes rate increases are connected to driver behavior beyond collisions as well. Speeding tickets could lead to an insurance rate increase, for example. Insurance companies look at probabilities, and a driver who participates in risky driving behaviors, such as speeding, has a higher probability of being in a car crash at some point than a driver who follows all traffic rules.
Connect with an Experienced New York Attorney Today
There are many, many factors to consider. Insurance companies may even look at your marital status when determining your rate. Accidents can lead to many questions and insurance claims can be complicated. Talk to a Long Island personal injury lawyer about how to handle your unique situation.
Are you worried about an insurance rate hike following your New York car accident? You need a personal injury lawyer working for you to determine a path forward. Together, we can assess your expenses and develop a strategy to secure your best compensation option. With over 30 years of legal experience, our legal team represents clients throughout Long Island and the five boroughs of New York City. Don't delay, contact Giuffré Law Offices at 516-802-9912 to discuss your case today.