Steps to Take Following a Long Island Boating Accident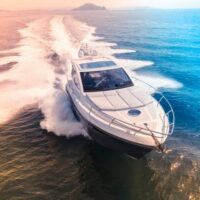 Many who love the ocean and live on the East Coast spend the winter months dreaming of blue skied summer days. This is true of many who live on Long Island, in fact, when it comes to registered boats, New York has more boats than most other states according to the National Marine Manufacturers Association. The only states with more registered boats are the states of Florida, Minnesota, Michigan, California, Wisconsin, and Texas.
When there are many boats and lovers of maritime sports, boating accidents do happen, unfortunately. When another's negligence on a boat causes an injury, you can secure damage recovery for medical expenses and intangible losses, such as emotional distress. Talk to a Long Island personal injury lawyer to learn more.
Lack of Experience Could Lead to Accident
For a boat to operate safely, the operator of the vessel needs to be familiar with laws, precautions, and safety precautions. There are local and federal Maritime laws to be aware of, for example. When a person does not have experience, mistakes can be made. Of course, there are other reasons that boating accidents happen as well, including the following.
Careless personal behavior
Inclement weather and storms
Speeding or reckless stops and starts
Lack of operator focus or attention
Alcohol or drug impairment
Mechanical defects or machine failure
To avoid accidents due to intoxication, be sure the individual operating the boat is abstaining from alcohol, even if there are cocktails or beer on board. It is the responsibility of the vessel operator to keep everyone safe.
Contact the Authorities When a Boat Accident Occurs
Immediately after an accident, check in with every individual who was one the boat. Be sure everyone is accounted for and ask about possible injuries. If a person did sustain an injury, contact the authorities right away, whether that is the Coast Guard, an ambulance, or both. Injuries that appear to be small can be life threatening, particularly when there is impact to a person's back or head. The accident needs to be reported. If there were no injuries but property damage occurred, the timelines may be extended, but best practice is to file a report right away. And it is essential if a person was injured.
Once injuries are assessed and reports have been filed, you may be turning to your insurance company to learn about compensation options. Connecting with a Long Island personal injury lawyer first could help you maximize your settlement. A lawyer has experience negotiating with insurance companies and can be sure a low ball offer is rejected.
Talk to an Experienced Long Island Maritime Lawyer
Were you injured in a boat accident? You need a personal injury lawyer working for you. Together, we can assess your expenses and develop a strategy to secure your best compensation option. With over 30 years of legal experience, our legal team represents clients throughout Long Island and the five boroughs of New York City. Don't delay, contact Giuffré Law Offices at 516-802-9912 to discuss your case today.
Resource:
nmma.org/press/article/18028#:~:text=The%20report%20again%20ranks%20each,813,976%20registered%20boats%20in%202010.