Lost Base Wages and Future Income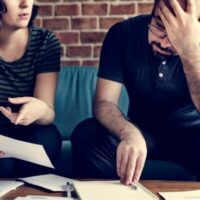 When you discuss damage recovery with your attorney following a Long Island accident, it is possible you will talk about different items that require compensation. According to New York law, victims of accidents can seek recovery for damages following an accident, whether you need financial compensation for medical fees, income loss, or pain and suffering. There are legal protections in place if you need help with lost wages because of a crash.
When you are juggling bills, it can be incredibly difficult to know where to turn when you are unable to work due to an injury. You may even be facing future income loss and need to rethink how you will be able to afford your life as you recover. A seasoned Long Island personal injury lawyer can help.
Base Wages and Other Forms of Compensation
Lost wages will be calculated in different ways depending on the situation. It will be different if you are a salary employee or if you are paid hourly, for example. If you are paid $25 an hour and you lost out on five eight-hour workdays, the amount you are owed could be calculated in the following way: 25 x (5 x 8) = $1000. Or, if you are a salaried employee, your annual salary could be divided up to determine an hourly wage.
Of course, there are times when a person is compensated at their workplace with bonuses and overtime, payments that go beyond their base wage. These may be taken into account. There are also times when missed promotions and a loss of benefits will be included within a settlement amount.
Securing Wage Documentation
In order for a New York car accident victim to secure lost wage compensation, documentation is required. A letter from an employer can provide details about how long you have been working for the organization, how much you are paid, and any bonuses that are part of your employment agreement.
Lost wage claims could include some of the following documentation:
W2s and paycheck stubs
Tax returns
Bank statements and financial records
Records of bonuses or consistent overtime work
Obtaining compensation for income loss is not always simple, a Long Island personal injury lawyer has experience with similar cases and knows how to negotiate with insurance companies. This is true if the wage loss is temporary, while a person heals at home and is unable to work, or permanent, which could be true if there is a physical disability as a result of the accident. Skilled legal professionals know how to assess the worth of lost wages, including lost promotion and professional advancements that could have increased your ability to earn a higher income.
Are you struggling because of income loss following an accident? You need a personal injury lawyer working for you. Together, we can assess your expenses and develop a strategy to secure your best compensation option. With over 30 years of legal experience, our legal team represents clients throughout Long Island and the five boroughs of New York City. Don't delay, contact Giuffré Law Offices at 516-802-9912 to discuss your case today.