Steps To Take After A NY Rideshare Accident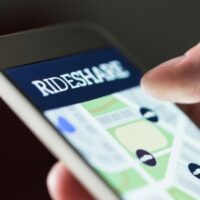 Accidents are unexpected events, they can happen when you are driving for work, traveling for pleasure, or as a passenger in a rideshare vehicle, such as a Lyft car or an Uber SUV. Passengers and pedestrians alike have sustained accident injuries involving rideshare vehicles in the New York area.
Recovering from a car accident can be stressful. Taking care of your health is the top priority. If you are stressed and worried about how the medical bills you are accruing will be handled, talk to a Long Island personal injury lawyer. A financial settlement could be possible. And because rideshare settlements can be complicated, consider working with an experienced attorney to smooth out the process.
Drivers, Passengers, and Other Individuals Involved in the Crash
As with any other type of collision, there can be a variety of individuals involved. After the crash, individuals could rely on their personal insurance coverage and people driving for work could be covered through a company plan. But rideshare cases can be complicated because drivers are independent contractors, so who handles the expenses needs to be determined.
There could be different types of claims depending on who was injured. Some examples include the following:
The driver of the rideshare vehicles was hurt while working.
Passenger riding in a vehicle sustained an injury during the ride.
A person in another vehicle was hurt when involved in a collision with a rideshare vehicle.
The rideshare driver was picking up a fare when a pedestrian or other individual was harmed.
Following an accident, secure documentation. This could include images of the accident scene, property damage, physical injuries, and any other views you think could help if you need to move an injury claim forward later.
Drivers Could Have Been Distracted by GPS and Application Notifications
Distracted driving is a common contributor to collisions, and rideshare accidents are no exception. After all, rideshare drivers could have been receiving app notifications or focusing on a GPS system when an unexpected road hazard appeared, resulting in an accident. And accidents can lead to high-cost injuries. Medical expenses can be higher than a family can afford when there are surgeries and hospital stays needed for recovery.
Because understanding whose insurance company is responsible for accident damages—the driver, the rideshare company, or a combination of both—is not always clear, connect with a Long Island personal injury lawyer as soon as possible following a rideshare crash. An experienced attorney can protect your rights each step of the way.
Were you injured while riding in a rideshare in the New York area? Or are you a rideshare driver who was hurt on the job? You need a personal injury lawyer working for you to determine a path forward. Together, we can assess your expenses and develop a strategy to secure your best compensation option. With over 30 years of legal experience, our legal team represents clients throughout Long Island and the five boroughs of New York City. Don't delay, contact Giuffré Law Offices at 516-802-9912 to discuss your case today.