Medical Errors Are Possible When Doctors Are Exhausted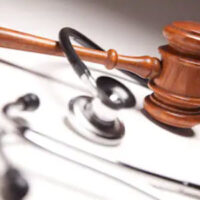 While they have years of schooling and training to guide their decision-making, the reality is doctors are human beings and sometimes they make mistakes. Errors can lead to harm for patients and their families. When injuries happen, there are paths to compensation. Every doctor and healthcare provider has a duty to provide patients with a standard level of care.
If you are recovering from an injury due to a medical error, discuss your situation with a Long Island personal injury lawyer. There could be a path to justice. Legal action against hospitals, care centers, nurses, or doctors may be possible.
Burnout and Exhaustion Can Lead to Errors
Choosing to work in healthcare typically means an individual is committed to promoting the health and wellbeing of individuals. You need to have the desire to help others to be a good doctor. But there are times when individuals working in healthcare are overworked, exhausted, not trained correctly, or are under the influence of drugs or alcohol. When any of these factors are present, mistakes can follow.
Common healthcare provider errors:
Judging a situation poorly or inadequately
Making a wrong diagnosis and treating the wrong problem
During a procedure, a medical error is performed
The wrong medication or improper drug dosage is prescribed or administered
There have been studies tracking the errors of doctors. One report states that doctors who are burned out or exhausted are twice as likely to make a medical error as physicians who are well-rested. It is in a doctor's best interest for themselves and their patients to take care of their own health.
In some instances, a shortage of workers at healthcare facilities, urgent care centers, and hospitals leads to doctors, nurses, and support staff working many hours. Pressure to increase hours can also be the result of individuals being under financial strain in their personal lives. They may be pushing themselves to work to pay off student loans or keep up a lifestyle they cannot truly afford. Forgoing days off can take a toll on a person's ability to think clearly and make sound decisions.
When an error occurs, it may be possible to move forward with a medical malpractice claim. Naturally, it will need to be proven that the injury or harm was a result of negligence. It is common for there to be complexities, if a person had a pre-existing condition, for example. When you begin working with an attorney, they could recommend working with a medical expert to have the situation assessed properly.
Medical Malpractice Insurance and Personal Injury Law
Talk to a Long Island personal injury lawyer to understand your options. If the healthcare provider carried medical malpractice insurance, an experienced lawyer can negotiate a settlement on your behalf.
Did you sustain an injury because a doctor was exhausted or inexperienced? Connect with a medical malpractice team as soon as possible. With over 30 years of legal experience, our legal team can fight for your family's rights. We represent clients throughout Long Island and the five boroughs of New York City. Don't delay, contact Giuffré Law Offices at 516-802-9912 to discuss your case today.