Long-Lasting Impacts Are Possible After A Car Accident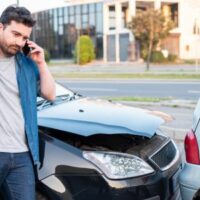 Vehicular accidents can happen instantly, but a car collision's physical, emotional, and financial impact can last for years following the event. When people are severely injured, medical treatments can be ongoing and, an inability to work can last a lifetime. Accidents involving fatalities leave many families unsure of how to move forward.
Talk to a Long Island personal injury lawyer if you are coping with the lasting impacts of a New York car accident. Even if you have been offered a settlement amount that appears high to you, it is important you have a legal professional look over the details of your case. When future physical therapy and treatments are needed, a full and fair settlement amount may be far more significant than you think.
Distraction and Fatigue Can Lead to Accidents
Sadly, there are accidents on American roadways every day. Minor collisions may be an inconvenience, and severe accidents can result in loss of life or long-lasting health concerns. According to one Centers for Disease Control (CDC) study, approximately 100 people daily lose their lives in car accidents. That number is heartbreaking, tragic and hopefully lower over time as more and more safety features are added to vehicles.
Driver error can lead to accidents. Adjusting behaviors can, in some instances, help in avoiding collisions. Accidents have happened for all of the following reasons:
A driver was impaired, under the influence of drugs or alcohol.
Exhausted, sleeping, or fatigued drivers.
Speeding, tailgating, or other aggressive driving behaviors.
Inexperienced drivers, particularly in bad weather conditions.
Individuals are pay attention to cell phones, the radio, or unpacking food instead of focusing on the road.
When you connect with a legal professional, negligence can be determined.
Do Not Accept an Offer Until You Talk to a Lawyer
After an accident, you may be contacted by a person who works for an insurance company. An insurance adjuster could offer you a settlement amount, and it may even seem like a large sum to you. Still, you should talk to a lawyer before agreeing to any compensation amount. An experienced Long Island personal injury lawyer has the skills to assess the true value of your claim. Then, they can negotiate on your behalf.
Insurance companies are not in the business of looking after the well-being of accident victims. While the insurance claims adjuster you speak with may be friendly and helpful, they do not work for you. Connecting with a legal professional means you have someone advocating for your rights, and they can see to all the paperwork and deadlines as well.
Were you hurt in a major Long Island car crash? You need a personal injury lawyer working for you to determine a path forward. Together, we can assess your expenses and develop a strategy to secure your best compensation option. With over 30 years of legal experience, our legal team represents clients throughout Long Island and the five boroughs of New York City. Don't delay, contact Giuffré Law Offices at 516-802-9912 to discuss your case today.