Long Island Pedestrians And Accidents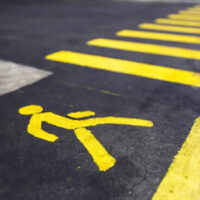 It is common for people to be so familiar with the paths they walk around their own neighborhood and the neighborhoods of friends and family members that they forget there can be accident risks, even when people are on foot. Some cars drive recklessly. In other situations, a driver is distracted by their mobile device or a pet in the vehicle. Whatever the reason for a car losing control and striking a passenger, the results can be disastrous.
After a pedestrian injury in Brooklyn, Stewart Manor, Bayside, or somewhere else on Long Island, connect with a Long Island personal injury lawyer. When you have high medical fees and long recovery times that require time off of work, the reckless driver needs to be held accountable. Compensation options are possible.
Collecting Documentation and Evidence to Strengthen a Claim
To secure the compensation you are seeking, it is important to have documentation of your need for damage recovery. A skilled lawyer can help gather evidence as it is common for a car accident victim not to be thinking about the need for this documentation in the aftermath of a collision. Your injury and need for help is likely the top priority. Items that can be collected later include the following.
A copy of the police report filed in connection with the incident
Images or video of personal injuries, the accident site, damage to property
Discussing the accident with others involved and witnesses
Have your injuries assessed and treated by a healthcare professional as soon as possible after an injurious event.
Faulty Intersection Signs and Signals
Sometimes, it is not the driver's fault a pedestrian is struck. For example, if the signs and signals at a Long Island crosswalk were faulty, the accident could be another entity's fault. Possibly a claim would need to be filed with the municipality if a light was faulty. When signs are faulty, accidents are possible within and outside of area intersections.
A Long Island personal injury lawyer will look over the details of the accident and determine if the accident was because a driver was behaving recklessly or if another issue is to blame.
Having an experienced negotiator on your side is an important part of the process. Lawyers and other legal professionals work for insurance companies, and you need an experienced professional working for you. Pedestrian accidents can be complex. Do not immediately assume the insurance company knows best, and they may be offering a low amount to protect their own bottom line.
Were you walking in Brooklyn or Bayside when you were struck by a reckless vehicle? You need a personal injury lawyer working for you to determine a path forward. Together, we can assess your expenses and develop a strategy to secure your best compensation option. With over 30 years of legal experience, our legal team represents clients throughout Long Island and the five boroughs of New York City. Don't delay, contact Giuffré Law Offices at 516-802-9912 to discuss your case today.