Alcohol Has Contributed To NY Boat Accidents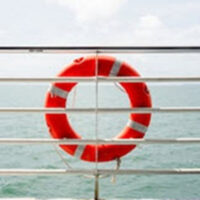 Family and friends who love to boat often head to bodies of water in order to enjoy a day of boating. Naturally, people do not head out thinking that an accident could occur, but there are times when boat accidents do happen and lead to injuries. While there are many factors that can lead to a boat accident, one of the most common is when the boat operator and others in the boat are drinking alcohol.
Operating any vehicle while intoxicated is incredibly dangerous. This is true of driving a car or operating a boat. The size of the boat does not matter, being drunk is hazardous whether you are in a small sailboat or a large maritime vehicle powered by motors. Alcohol can lower inhibitions and delay reaction times. If you were injured in a New York boat accident and now want to explore compensation options, talk to a Long Island personal injury lawyer.
Liability Following a Boat Accident Is Not Always Clear
After an injury on a sailboat or motorboat, negligence must fall on another person or entity if you want to recover damages from them. Just because you were hurt does not mean another is liable. But, if a person or organization did not act with care, they could be proven negligent, and responsible for your injuries.
Boating while under the influence of drugs or alcohol is negligent behavior. But, there could be other factors that contributed to the accident, including one or more of the following:
Failing to have the correct safety gear aboard the vessel.
Hitting the wake of another boat.
An operating move was carelessly performed.
Weather was risky, and the excursion should have been called off.
Wake accidents can be complex. While it is the responsibility of a boat operator to be aware of dangers, the hazard of the wake may have been out of his or her control.
While many boat accidents, from alcohol use or other factors, occur on privately owned boats, there are examples of individuals who were injured on a charter or rental boat. Even if you signed a waiver, you may be able to pursue compensation. Have a legal professional assess the language included in the waiver to determine if there is a legal path forward.
Discuss Your Expenses with a Legal Professional
New York boat injuries can lead to lost income and medical expenses. If this is true for you, connect with a Long Island personal injury lawyer to discuss the validity of your claim and if there is additional proof needed to help you secure a settlement award.
Are you currently going to physical therapy or have other ongoing treatments because of a New York boating accident? You need a personal injury lawyer working for you to determine a path forward. Together, we can assess your expenses and develop a strategy to secure your best compensation option. With over 30 years of legal experience, our legal team represents clients throughout Long Island and the five boroughs of New York City. Don't delay, contact Giuffré Law Offices at 516-802-9912 to discuss your case today.