Video Footage Could Play A Role In Your Personal Injury Claim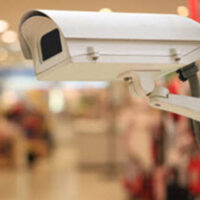 Documentation and proof are essential factors when it comes to personal injury claims and lawsuits. After all, it has to be proven that the injuries you are recovering from and the property damage you are dealing with are the direct result of the negligence of another person or entity. For example, New York car drivers are not permitted to operate their vehicles in a way that harms others, and they need to be held accountable if they do.
If you are unsure what forms of documentation you need to strengthen your claim, connect with a Long Island personal injury lawyer. It is possible that video footage would be helpful, and your attorney has experience securing footage from businesses surrounding accident sites and videos captured on witnesses' phones. This is true whether the accident occurred in Brooklyn, Stewart Manor, or Bayside.
Dash Cams, Security Cameras, and Mobile Devices
Because there are so many cameras and digital devices in daily life, it is possible your car accident, or slip and fall event was captured on video, even if you didn't realize it at the time. A skilled legal team will look into all possibilities, including witnesses who may have been recording on mobile devices, the dash cameras of vehicles involved, and security cameras from nearby buildings.
Determining what footage is needed to secure your compensation package will depend on the situation. In the event of a car accident injury, dash camera footage could help solve the question of who the at-fault driver was.
Insurance adjusters may attempt to shift blame or reduce the level of compensation when they dispute who was at fault. But footage can be a straightforward way to back up a victim's version of the event. With the proper documentation, including video, compensation for medical care and property loss is more likely.
Lawyers Will Negotiate with Insurance Companies for You
But simply having the video footage will not mean an insurance company will immediately agree to a full settlement amount. An experienced Long Island personal injury lawyer knows how much claims are worth and when it is possible to obtain a higher amount. Insurance adjusters are seasoned negotiators;  you need a pro on your side, too.
Once all the documentation is obtained, your lawyer will assess all the data, including the fees you have gathered for medical care. Without delay, your attorney will begin the process of proving you need a full and fair compensation package. Moving quickly is important. For instance, video data needs to be obtained and assessed before it can be deleted.
Were there businesses with surveillance cameras near the site of your Long Island car accident? You need a personal injury lawyer working for you to determine a path forward. Together, we can assess your expenses and develop a strategy to secure your best compensation option. With over 30 years of legal experience, our legal team represents clients throughout Long Island and the five boroughs of New York City. Don't delay, contact Giuffré Law Offices at 516-802-9912 to discuss your case today.