Should I Pursue Recoverable Damages?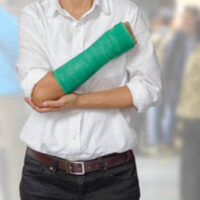 If you were injured in a Brooklyn car accident. Stewart Manor slip and fall event, or a Bayside motorcycle crash, you will likely need to file a personal injury claim to move forward from the event. Recoverable damages, from medical expenses to lost wages, will be calculated. All of your needs must be calculated correctly so you can achieve a maximum settlement. While financial compensation will not erase the accident, it will enable you to pay your bills and access any high -care you need to heal as fast as possible.
When discussing damages with your Long Island personal injury lawyer, your attorney will likely put your damages into one of two categories. Economic damages are connected to tangible bills and fees. Non-economic damages are more subjective. With proper documentation, damage recovery is possible. To increase the probability of a full settlement, hire a seasoned attorney.
Out-of-Pocket Costs and Medical Expenses
Economic damages include items that have already been billed. These damages could include property damage fees, medical expenses, and prescription drug costs. But it is important to remember that out-of-pocket costs can be included in this as well, such as doctor and medication copayments. Your insurance plan may have specific guidelines about expenses and levels that need to be paid before the health plan takes overpayments.
While this may first appear simple, as bills provide concrete numbers to total, there can be complexities. For example, if you will need future medical care, those expenses need to be added to the total amount of compensation for a full and fair settlement. Because these expenses have not yet been billed, an expert may be needed to forecast future medical expenses and provide documentation to an insurance company.
General or Non-Economic Damages
Damage recovery is often also necessary for damages that do not have receipts or itemized bills attached to them. Because of this, general damages need to be assessed in other ways.
Some non-economic damage examples:
Emotional distress, pain and suffering
Temporary or permanent disability
Loss of reputation or life enjoyment
Disfigurement or paralysis
There are a couple of ways non-economic damages can be calculated. One of them is the multiplication method. Essentially, this multiplies the economic damages by a factor to help with additional trauma. The multiplication factor could be 1.5, 3, or another number, depending on the accident injury severity.
A well-versed Long Island personal injury lawyer can look over your documentation and help you secure recoverable damages. With knowledge of past cases, they know what level of compensation is appropriate.
Were you injured in a Long Island accident and now find yourself facing a list of non-economic and economic damages? You need a personal injury lawyer working for you to determine a path forward. Together, we can assess your expenses and develop a strategy to secure your best compensation option. With over 30 years of legal experience, our legal team represents clients throughout Long Island and the five boroughs of New York City. Don't delay, contact Giuffré Law Offices at 516-802-9912 to discuss your case today.