Homeownership Policy Insurance Claims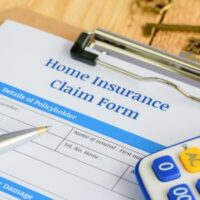 Residents of Long Island and the surrounding area have experienced extreme weather events. For this reason, it is common for those who live in the New York region to understand how their home policy functions and what is covered in the event of damage. If you are trying to recover damages, a legal professional could help you secure the results you are seeking from your homeownership coverage.
Unfortunately, there have been times when insurance companies have not provided the coverage a homeowner believed they would receive. This could happen through delaying assessments or having an insurance adjuster push back on the need to pay out at all. Insurance claims can be complicated, but a Long Island personal injury lawyer can provide clarity.
Property Damage Because of Water and Wind
Wind during heavy storms can be incredibly dangerous, resulting in damage to homes and buildings. Claims often follow, according to one report a quarter of homeowner claims are a result of damage connected to extreme wind.
If you have not received the settlement you were expecting after a fire, flood, or storm, connect with a lawyer. An attorney knows how to strengthen a claim and negotiate with insurance companies.
In many situations, there is no way to prevent wind damage, particularly when storms are unexpected. When there is plenty of warning, property owners may take some of the following mitigation steps.
Shielding windows with boards of covers.
Securing outdoor planters or patio furniture.
Clearing property of tree limbs and other risks.
Having scheduled home maintenance, such as roof inspections.
Water damage is also possible during a storm. Hurricanes may have water blowing within the wind, for example. Your level of coverage will depend on your policy. Typically policies that cover water and wind events are more expensive. There is also optional flood coverage, flooding is not typically covered in basic homeowner plans.
Of course, water can damage homes outside of weather events as well. Washing machines, pipes, water heaters, and dishwashers can all lead to home issues if not working properly. Whether your insurance will cover this damage depends on a variety of factors.
A Lawyer Can Help You Navigate Complex Claims
When you invest in a robust insurance policy, you are doing so for your own peace of mind should there be future damage. It is a way for homeowners to feel secure. After making years of on-time payments, you have a right to use your claim. Confusing claims can be clarified, a seasoned Long Island personal injury lawyer can help. After the damage to your New York home or property, talk to an attorney for legal guidance.
Are you unsure if you are receiving a full settlement from your insurance policy? You need a personal injury lawyer working for you. Together, we can assess your expenses and develop a strategy to secure your best compensation option. With over 30 years of legal experience, our legal team represents clients throughout Long Island and the five boroughs of New York City. Don't delay, contact Giuffré Law Offices at 516-802-9912 to discuss your case today.