Filing A Claim Even When There Are No Physical Injuries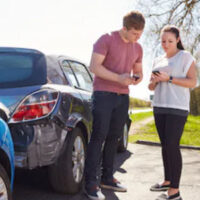 Physical harm does not always happen when a car is in an accident. Thankfully, there are many examples of people walking away from crashes without injuries. But there may still be damage to vehicles, from small scratches to huge body dents. Car repairs can come with a large price tag, so it may be in your best interests to file a claim even if you were not physically hurt.
When expenses are high and you are unsure how to secure the damage amount you need, discuss your situation with a legal professional. Someone involved in the collision could try to get you to agree to a private deal to settle the expenses involved, but agreeing to someone else's terms could cause problems later. To protect yourself and be sure you are compensated properly, connect with a Long Island personal injury lawyer.
Property Damage Settlements
If you are tempted to agree to a private deal because you do not want to talk to or negotiate with attorneys, know that a skilled lawyer can do that on your behalf. Feeling stress surrounding an accident is common, they are traumatic events, after all. But there is help available to protect your rights along the way.
Here are a few of the issues that can be settled through insurance negotiations.
Paying for damage sustained by other vehicles.
Receiving the financial damage award you need to get your own vehicle repaired.
Recovery for any personal injuries, which could have been sustained by other drivers or their passengers.
You may think working with a lawyer and discussing your accident with an insurance company will cost you money, but in reality, they can protect your future financial health.
Fearing an Auto Premium Increase
Sometimes individuals do not want to inform their insurance company of a collision because they are worried their insurance bill will go up. In all likelihood, the insurance company will be alerted of the accident whether you inform them or not. If you have an attorney on your side, they can share the details of your side of the story with the insurance company. Because personal injury lawyers work on accident cases every day, they can also let you know how the claim will likely play out and what options you have each step of the way.
Believing that simply fixing your car and avoiding filing a claim is best may not be true. You could achieve a higher settlement when you work with a Long Island personal injury lawyer, an experienced professional who will understand the true value of your claim.
Are you puzzled about what option is best for you after a New York car wreck? You need a personal injury lawyer working for you to determine a path forward. Together, we can assess your expenses and develop a strategy to secure your best compensation option. With over 30 years of legal experience, our legal team represents clients throughout Long Island and the five boroughs of New York City. Don't delay, contact Giuffré Law Offices at 516-802-9912 to discuss your case today.