Many Experience Accident Adrenaline Surges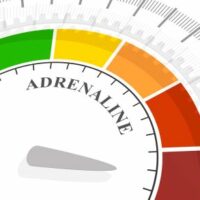 Car accidents happen out of nowhere, they are life-changing events that can happen in a second. With so much happening in a short period of time, it is possible pain will be delayed as your body produces adrenaline to cope with the event. Your body releases an adrenaline surge to help protect you. This self-preservation technique can lead to pain reduction, energy boosts, an increase in strength, and sight and hearing sensitivity.
Adrenaline is a survival instinct which is beneficial and can save lives. But there are also times when a person can be hurt and not know it because the adrenaline surge is masking their symptoms.
While it is always best to see a doctor right away and follow a treatment plan immediately, compensation may still be possible if you didn't see a doctor until later because you experienced an adrenaline surge after the crash occurred. Discuss your situation with a Long Island personal injury lawyer.
Some Delayed Symptoms You Could Experience
When your body is sending pain signals, don't ignore them. Seeing a doctor after a crash to have your health assessed even if you don't have symptoms is advised as symptoms can be slow to show. Delayed crash injury symptoms could include one or more of the following.
Concentration problems
Memory issues
Vision shifts, such as blurry vision
Headaches
Neck and back stiffness or pain
Numbness in extremities
Nausea and sleep issues
Receiving a diagnosis as soon as possible can lead to a faster recovery and help you to avoid future health complications. You could have whiplash injuries, including harm to your muscles and tendons, that need to be cared for in a specific way. Or a headache could be an indicator of a blood clot or a concussion. Having your health cared for is essential, and a medical record of your injury can strengthen your claim.
Assessing the Value of Your Claim
It is an unfortunate fact that car crashes happen every day across the country. Many car wrecks in Brooklyn, Bayside, and Stewart Manor have led to adrenaline surges, some of which have masked symptoms of a larger injury. Sometimes delayed symptom injuries are minor, but there are times when they are connected to a larger health issue.
An experienced Long Island personal injury lawyer knows how much your claim could be worth, whether you saw a doctor right away or not. There is no one path to full compensation. When you share the details of the crash you experienced, a skilled attorney can let you know what damage recovery options could be possible.
Did you experience a rush of energy following a NY accident and delayed seeing a doctor as a result? You need a personal injury lawyer working for you. Together, we can assess your expenses and develop a strategy to secure your best compensation option. With over 30 years of legal experience, our legal team represents clients throughout Long Island and the five boroughs of New York City. Don't delay, contact Giuffré Law Offices at 516-802-9912 to discuss your case today.