Automatic Braking Systems And Accident Reduction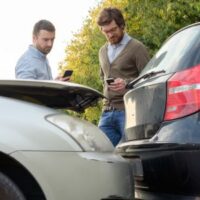 Technology is changing the transportation industry. Many vehicles, including passenger cars and commercial trucks, are being outfitted with sophisticated safety features, including computer sensors and cameras. Automated features are designed to keep drivers and passengers as safe as possible, an example of this is automatic braking systems.
While reductions in accidents and collision injuries is an important step forward, there are still car wrecks. Both old cars without features and vehicles with computer sensors have been involved in collisions. If you have a long list of expenses after a New York crash and another was at fault, connect with a Long Island personal injury lawyer to discuss recovery options.
Vehicle Triggers Braking for the Driver
If you are wondering what an automatic emergency braking system does, the performance is synonymous with the name. Essentially, the vehicle uses sensors to recognize a hazard on the street or roadway and applies the brakes. The stopping mechanism could be activated in response to a range of hazards, including other vehicles, pedestrians, or an object.
One of the reasons automatic braking systems have gained popularity is because they truly can save lives and help cars avoid disastrous collisions. As with other technology, the sensors and tech behind the feature is advancing each year, but there are still many cars on the road that do not have automatic braking systems. And even cars that do have the technology do not always work as planned or intended.
More Efficient at Low Speeds than High Speeds
According to studies, automatic braking systems do not work well when a car or truck is moving at a fast speed. While they can be an important safety tool for low-speed situations, or even mid speeds, they are unable to stop a collision when a vehicle is traveling fast. It is also important to note that each system has its own highs and lows. Luxury vehicles often have automatic brake systems and the design of these are proprietary in many instances.
If you have an automatic brake system you likely have other safety features installed in your car or truck as well, such as adaptive headlights, back up cameras, and other collision warning radar systems. Rear collision warnings can be particularly helpful when a driver is distracted or a hazard is in their blind spot, for example.
After a collision, whether you were driving a vehicle with top-of-the-line safety features or a classic car with no computer sensors at all, you could be eligible for compensation when another was reckless. Talk to a Long Island personal injury lawyer to learn more.
Did you choose a car with extensive, sophisticated safety features but still found yourself involved in a car crash? You need a personal injury lawyer working for you to determine a path forward. Together, we can assess your expenses and develop a strategy to secure your best compensation option. With over 30 years of legal experience, our legal team represents clients throughout Long Island and the five boroughs. Don't delay, contact Giuffré Law Offices at 516-802-9912 to discuss your case today.