The Perils of Elder Abuse and Neglect in Nursing Homes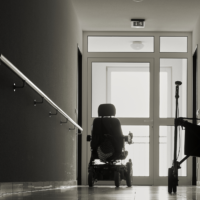 Placing a loved one in a care facility is a difficult decision. Many families agonize over selecting the right long-term care home, but options are often limited. Unfortunately, underqualified and overworked staff members often neglect vulnerable patients. Sudden personality changes, bedsores, pneumonia, and weight loss are all signs of nursing home abuse on Long Island.
Sings of Abuse and Neglect in Long Island Nursing Homes and Facilities
Families often elect in-patient nursing care because their loved ones are struggling with dementia and deteriorating physical conditions. In theory, 24/7 nursing services should increase their health and quality of life, but this seldom occurs. The National Institute on Aging recommends that caretakers look for the following signs of elder abuse and neglect in nursing homes:
Weight loss and dehydration
Bedsores
Bruises, cuts, scrapes, and welts
Liquid burns
Unexplained outbursts
Withdrawal, depression, and decreased social interaction
Difficulty walking and discomfort
Soiled and stained clothing and bedding
Rocking and making noises
Staff limiting communication between the patient and family members
Frequent infections, respiratory illnesses, falls, and wandering
Vaginal bleeding and bruising
Because many nursing home patients suffer from underlying illnesses, staff members generally attribute any signs of abuse and neglect to the original medical condition. The dedicated lawyers and medical experts at Giuffré Law Offices know how to pull medical records and identify clear signs of nursing home negligence. Trust your instincts and let our experienced nursing home abuse attorneys review your case.
Types of Legal Claims Filed in Nursing Facility Negligence Cases
 Lawsuits against long-term care facilities often involve various legal claims, especially when property managers, nursing companies, and physicians all work for different entities. The patient's injuries generally determine the type of claims our experienced attorneys will make. These may include any or all of the following:
             Negligent Supervision & Care
Patients often develop bedsores when they're not turned and cleaned properly. Lack of sanitary conditions, dehydration, malnutrition and worsening illnesses all indicate general neglect. Falling accidents resulting in broken hips might also support negligent care and supervision claims against nursing home staff.
             Premises Liability
 Because nursing and rehabilitation facilities frequently care for unstable patients, courts may hold property owners to a higher standard of care. This includes requiring nursing homes to take extra precautions against falls, including lowering beds to ground level, installing bed rails, and cleaning spills. Broken hips – as indicated by excessive moaning and turning – often result from preventable falls triggering premises liability.
            Medical Malpractice
Medical neglect occurs when licensed doctors and nurses fail to render proper care to patients. This could include over or under-prescribing medication, failing to obtain immediate emergency care after falls and neglecting to provide recommended care for any underlying condition.
            Physical, Sexual, or Psychological Abuse 
Unfortunately, this occurs every day in Long Island nursing homes. Look for sudden personality changes, fear, and physical signs of abuse during your visits. Some nursing home residents have even tested positive for sexually transmitted diseases. It is essential to listen to your loved ones and speak with an attorney or dedicated law enforcement agency about any suspected abuse. At Giuffré Law Offices, we might work with adult protective services and medical experts to verify abuse, protect your loved ones, and demand compensation from nursing homes and abusers.
Confidentially Speak with a Nursing Home Negligence Lawyer on Long Island
The experienced nursing home negligence lawyers at Giuffré Law Offices have uncovered serious cases of neglect in Nassau and Suffolk long-term care facilities. We've held caretakers, facility owners, and management companies responsible for their legal violations and obtained substantial compensation for victims and their families. If you suspect nursing home neglect, confidentially call our team at 516-802-9912 or contact us online.