How To Prep For A Long Island Court Appearance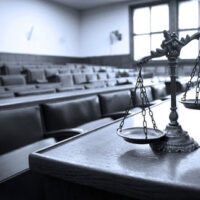 Many personal injury disputes can be settled when your Long Island personal injury lawyer negotiates with an insurance company on your behalf, but there are times when a court appearance is necessary if a claim becomes a lawsuit.
For individuals who rarely appear before a judge, going to court is not always something they look forward to doing. You may be nervous in the unfamiliar environment and be unsure how to navigate the complexities of the legal system. Thankfully, when you have a legal professional by your side, they can help you prepare for court.
Collecting the Documents You Need
One of the many reasons it is advantageous to work with an experienced lawyer is they will know what documents you need to gather in order to prove your case. Also, you can review them together, so you are confident you know the material. Then, if you need to provide testimony, you can prepare for the deposition and understand the facts and not contradict any past statements you have made in connection to the event.
It is easier to be calm when you are prepared and are not feeling rushed. When you have the time you need to tell your story, you can calmly convey the facts. Do so without physical gestures that could be perceived negatively, such as eye rolls.
Appear Professional and Be Honest
A clean, professional appearance is best. There are a wide range of appropriate outfits, simply veer away from choice that are too casual, such as the following:
Flip flops or sandals
Clothes with tears, even fashionable rips
Any clothing that is mesh or transparent
Language that is inappropriate on t-shirts or pants
When you are dressed in clean, professional clothes, you are allowing the court to focus on what you are saying and not what you are wearing. The goal is to honestly share your story and don't distract with your clothing while you do so.
Working with a compassionate Long Island personal injury lawyer can help you to develop the confidence you will need to win your case in a courtroom. There may be a clerk or a judge present, but when you have a lawyer in the room, you will know there is an individual completely focused on your rights and a fair resolution.
Emotions can become heightened when an individual is nervous, but instead of channeling that energy into feeling fearful, be proactive. Prepare for a court appearance and you can enter with confidence and share your story honestly. Consistency and clarity can pay off when it comes to personal injury claims and cases.
Do you have a Long Island court appearance in connection with an accident? You need a personal injury lawyer working for you. Together, we can assess your situation and strategize the best path forward. With over 30 years of legal experience, our legal team represents clients throughout Long Island and the five boroughs of New York City. Don't delay, contact Giuffré Law Offices at 516-802-9912 to discuss your case today.