Experience Matters When Choosing A Long Island Lawyer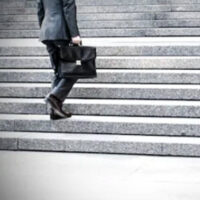 If you are recovering from a New York car accident, you may be experiencing stress about pending medical bills. Hospital visits, tests, and physical therapy appointments can add up to a high amount. Securing a financial settlement may be your best path forward, but if you have never worked with a personal injury lawyer before you may be unsure who to contact.
Working with a skilled attorney you trust is always recommended. You want a Long Island personal injury lawyer who will secure your financial future, so their experience in car accident negotiations matters.
Lawyers Focus on a Variety of Specialized Areas
Before reaching out to an attorney directly, you can learn a bit about them online. There may be testimonials posted on an attorney's website along with reviews of past client's experiences on review sites.
When you begin your conversation with a Long Island lawyer, you can ask about their professional area of specialization. The law is wide in scope and you must connect with an attorney who has experience with your type of case. Asking about how long they have been practicing and what results they have achieved in similar cases is appropriate.
Along with the variety in specialization areas, how lawyers are paid varies. Some lawyers bill hourly for their work. Others work for contingency fees. A contingency fee is when a lawyer is not paid upfront but secures a percentage of the settlement amount when a claim or lawsuit is settled.
Contingency fee arrangements could include other costs, depending on the agreement. Other charges should include the following.
Expenses incurred in obtaining reports and records
Fees connected to notarizing paperwork
Expert witness charges and fees
While some of these fees are small, it is best to understand how all charges will be handled before signing an agreement. Then, there will be no surprises later.
Clarity and Honesty Can Strengthen Your Personal Injury Claim
Moving forward in a timely and confident manner will secure the best results for your Long Island accident injury claim or lawsuit. While timing is important, do not feel overly rushed when it comes to choosing an attorney. A bit of time on the front end of a claim could save your financial future moving forward. Connect with a Long Island lawyer you trust and be clear about your expectations.
There are skilled, experienced lawyers working at insurance companies. Their job is to protect the assets and interests of their employer. You need your own lawyer, one who will secure your financial future and take time to ensure the settlement agreement is full and fair.
Are you looking for a Long Island lawyer after an accident? Together, we can assess your expenses and develop a strategy to secure your best compensation option. With over 30 years of legal experience, our legal team represents clients throughout Long Island and the five boroughs of New York City. Don't delay, contact Giuffré Law Offices at 516-802-9912 to discuss your case today.